Value-focused at BRMConnect in Portland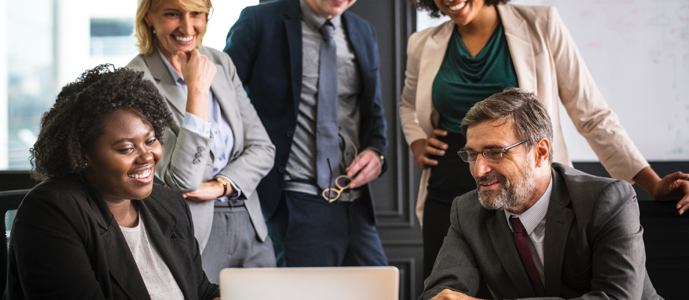 Consider the Business Relationship Management (BRM) Institute's mission:
Our Mission
To inspire, promote, and develop excellence in Business Relationship Management across the globe, leading to outstanding business value for organizations and professional fulfillment of every individual member of the BRM community.
Given that the word "value" comprises a part of this powerful statement, the release of their newest value-focused training for the BRM profession, Becoming a Value Focused Organization, should surprise no one. The two-day class took place at the World Trade Center in downtown Portland with participants from an array of industries. Business Relationship Managers (BRMs) from utilities, healthcare, and even the state lottery represented their unique fields. Thus, the varied experiences of the participants added to the already diverse set of examples provided by facilitators Peter Lijnse and Elka Schrijver of Lead the Pack Consulting.
The training session kicked off with a good, hard look at value. As with any position, the greatest success indicator for a BRM is being able to articulate the value coming out of their role and relationships within the organization. So, defining value (the usefulness of a skill or competency) at the beginning made perfect sense. From there, the discussion expanded as the advanced concept of recognized value (communicated value + perceived value + net value) was introduced. In order to achieve recognized value, there must be purpose. To develop this thought, participants were encouraged to explore the purpose behind the values they'd identified.
It is this examination and application of purpose that provides ubiquitous value to any member of any organization. Understanding our personal purpose, business purpose, and social impact moves us from cogs in a wheel to master horologists. This value-focused training explained how purpose drives impact in succession from personal to social purpose through business relationship management.
Understanding our personal purpose, business purpose, and social purpose moves us from cogs in a wheel to master horologists.
In understanding the different components of recognized value, it became clear that the ability to measure value is paramount to success. An evaluation of foundational changes and process improvement provided a clear path for identifying internal and external values. Discussion and exercises around defining tangible and intangible values allowed participants a chance to workshop real life challenges. Through the entire process, they received support from Peter, Elka and BRM Institute's Chief Executive Officer, Aaron Barnes and Chief Development Officer, Marleen Lundy.
Running through every discussion was the reality that culture must evolve to focus on value, and ultimately recognized value. It simply isn't enough for the BRM(s) of an organization to understand how to define and communicate value. Nowadays, we must shift the entire organization's perspective to include more than just the bottom line.
This two-day experience ended on a high note with participants excited to bring back the knowledge and resources they gained.