Team Dynamics—are REAL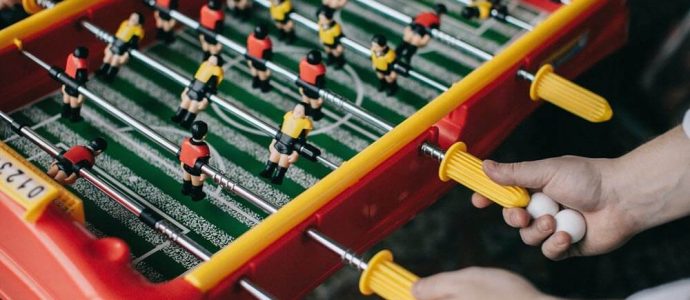 Team dynamics is a subject matter most organizations are wrestling with as team leaders work to find the best and most efficient way to get their people set up to thrive in a creative and collaborative manner. Effective team leaders recognize that their members will have difference of opinions, various energies, and diverse personalities that could potentially rumble and create discourse within the organization.
There are ways to work through the team's dynamics and end up on the other side of discourse with a productive, respectful, and synergized group of amazing creatives.
In an organization, teams can be defined from as few as two people up to hundreds of people. Within all teams, no matter the size, divergent energy may and at times, will exist.
It's a feasible reality that most team's energy will fluctuate as team members experience peaks and valleys—it is part of their reality. As projects change, challenges emerge, and triumphs prevail, the human condition will influence the team dynamics.
However, a team leader who understands the significance of nurturing relationships, building a resilient culture, recognizing all types of value, and establishes a clear purpose is on a right track to create and sustain an amazing team. No matter if it shrinks, grows, or stays the same size.
How does a team create and sustain healthy dynamics?
There are many different aspects to creating and sustaining healthy team dynamics. For starters, there must be a shared purpose which all team members can relate to and support. When a team establishes a shared purpose together, it builds strong and meaningful relationships. Strong relationships fuel the dynamics in a team.
When team members respect diversity, support inclusiveness, and encourage a sense of belonging it creates value within and outside of their relationships. The team members become the shining example of what healthy team dynamics look like.  In order for team members to thrive at a consistent and productive level within an organization, their relationships must be built on trust and openness. When trust is prevalent, and openness is not only encouraged but supported it gives rise to a level of creativity where vulnerability and innovation unites to produce infinite potentiality.
As team members embrace their potential, and the team leader participates and passionately invests in their people it ripples throughout the organization and becomes the pinnacle in which other teams take notice and follow suit. Therefore, healthy team dynamics are not only cultivated by the team leader and members, but then the healthy dynamics of the team has the potential to be reproduced and utilized by the organization's members, too.
"I cannot recommend highly enough the Synectics Innovative Business Problem Solving course. I have worked with the Synectics organization for many years both as someone who has been trained to deliver the program and also someone who purchases and rolls out Synectics programming for an organization. The quality of the material and the passion with which the facilitators convey the material results in a first class experience every time. Joe Gammal is a master at what he does, truly a creative genius, and his spirit encourages even the most reticent participants to engage in creative problem solving. This new program, designed specifically for HR business partners is an excellent offering for any HR professional looking to expand their ability to think out of the box and support business leaders in solving problems collaboratively.  The virtual environment for the program worked seamlessly, and I felt entirely engaged throughout. I highly recommend it!"
Today, more and more forward-thinking team leaders are searching for innovative ways to problem-solve. Fortunately, BRM Institute, has partnered with Synecticsworld® to offer our community the Innovative Business Problem-Solving Course (IBPS).
Innovative Business Problem-Solving for Strategic BPs & BRMs is the signature course in Synecticsworld® series for those who wish to create greater value and strategic impact on the fast-evolving challenges of the organization. In this course, we will explore a "facilitator" model of impact that helps these "bridge-builders" move beyond the tensions of tactical responsiveness to become drivers of value, change, and transformation for the organization, for the business unit leaders with whom they partner, and for the Centers of Excellence (COEs) they represent whether HR, IT/Digital Transformation, Innovation, Lean, Corp Strategy, Finance, or others.
The IBPS course will help you develop the art of innovative problem-solving, explore disruptions that arises between Business Units and Centers of Excellence, evaluate team dynamics, and use creative collaboration to address known and unknown challenges. This innovative course will give you the opportunity to exchange actual work experiences and build solutions with a small group of professional peers!
(18 hours Online Live over 4 days)
Leave a Reply
You must be logged in to post a comment.