Superb Pizza Served Exclusively at BRMConnect
With less than two months left until BRMConnect 2015, BRM Institute team and our conference partners are working hard to assure an absolutely amazing memorable experience for every attendee. We are pleased to announce that Service Management Art, BRM Institute long-term supporter and BRMConnect sponsor, has added an additional session to the already packed BRMConnect 2015 schedule. This is a post-conference session made available to all BRMConnect 2015 attendees at no extra charge, but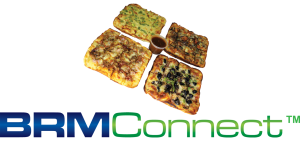 RSVP is required to attend and seating is very limited!
"Business Relationship Management Simulation Grab@Pizza "
Thursday, May 28, 2015, 6:00PM-9:00PM PST
LIMITED SEATING – RSVP REQUIRED
Offered by Service Management Art

Service Management Art has organized a demo of the business simulation Grab@Pizza, Thursday May 28, from 6:00 pm to 9:00 pm, immediately after BRMConnect at the Oregon Zoo. Service Management Art will provide the pizza! Let's learn and have fun! Sign up now if you would like to participate by sending an RSVP through our contact form.  This is a first come first serve event with limited seating, only 10 participants and 14 observers.
Event description:
Have you wondered how it would feel to be a strategic partner instead of an order taker? This business simulation will help you to understand how relationships can be improved between the business and IT.
Your team runs the IT department of one of the World's largest Pizza companies. Your task is to support the business with excellent IT products and services. The market is highly competitive which forces your Business to design new products, develop powerful marketing and sales initiatives and develop a high level of operating excellence with a fast, low cost, high quality order and delivery process. IT plays an important role in enabling the business to achieve its strategic aims.
Your challenge in this Business Relationship Management (BRM) simulation is to align yourself with business demands and organize your IT capabilities in such a way that the Business can achieve its targets for lowering operational costs, increasing revenue and market share, and increasing customer satisfaction and loyalty.
Through this Business Relationship Management Simulation, the participants will experience what it is like to become a High Performance IT department – a strategic partner for the business. The team(s) will be faced with the need to align their IT capabilities to changing business needs, reflecting the challenges facing many IT organizations. At the end of the simulation you will experience the convergence of the Business and IT.
More info on the simulation can be found here.

See you soon!
Leave a Reply
You must be logged in to post a comment.