Is it Quiet Quitting or Just Setting Boundaries?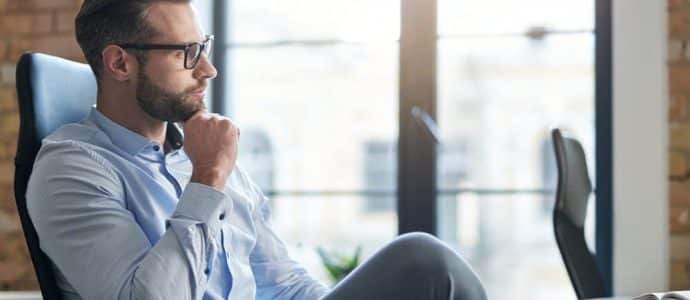 Quiet quitting is a hot topic these days. Young 20-somethings versed in social media have created a trend on TikTok with videos boasting about quietly quitting their jobs. The viral hashtag #quietqutting has over 3.5 million views. Some people in today's workforce have decided to flip the switch from working to the point of burnout to actively choosing to quit the hustle culture.
But Are They Really Quitting Their Jobs?
Well, no. What everyone from Gen Z (where the quiet quitting went viral) to Baby Boomers (where their jobs defined them) and the generations between are doing is drawing a line in the sand and setting boundaries.
They are choosing to do only what is asked of them and nothing more. Quiet quitters have decided that working themselves to burnout, or above and beyond what they're paid, isn't what their life is about. They are embracing this new trend and setting boundaries while quietly striking a work/life balance.
Quiet quitting is easy to subscribe to when right now there are two job openings for every single job seeker. Interestingly enough, according to a recent Gallup poll, there are just as many Baby Boomers as Millennials, Gen X-ers, and Gen Z-ers disengaging at work. As a matter of fact, it's about equal, at 31-33 percent across all generations.
Employee engagement had its first annual drop in a decade.
36% drop in 2020
34% drop in 2021
32% drop in the first part of 2022
What could be spurring on the quiet quitting phenomenon?
It may be a combination of the pandemic and working virtually.
It could be the people who were told to work from home for two years and are now expected to come back into the office.
It might have been sparked by the fact that people are being laid off without consideration of the extra above and beyond effort they gave without pay.
Maybe it comes down to setting boundaries in a work culture that has clung to the Greatest Generation's mindset that you have to hustle to survive. Of course, that would make sense for the generation who had to endure the Great Depression and World War II.
Decisions, Decisions
There could be myriad reasons people are quietly quitting:
It could be that people are simply lifting their nose from the grindstone and realizing that their life isn't defined by what they do to make money, but who they are in the grand scheme of living their life.
Could it be that people have reached their limit, and now they are deciding that the goals of yesteryear's generations aren't the same ones that they have?
Perhaps, but most likely, they have watched the generations before them sacrifice their family life for profits they never got to experience.
They saw, either through layoffs or downsizing, organizations using the wildcard of cutting costs by cutting those who were retirement age.
Lazy, Entitled Slackers?
What's interesting is that we are seeing some people from the previous generations using words like lazy, entitled, and slackers about the newer generations who have decided to draw the line and set boundaries. Could it have been the inability to step outside of what the Greatest Generation taught the Silent Generation that formed the Baby Boomers' mindset, which trickled down into the Gen X's about giving 110 percent of yourself to your job?
Too often, we are products of the generation who came before us. "Do as I do, not as I say." For decades we have given into the "give-it-your-all" mindset. What if it isn't about being lazy or entitled, but seeing something the generations before haven't seen?
Boundaries are good. Striking a work/life balance is healthy for our mental state of mind. What if, before we scowl and point fingers at this re-emerging mindset, we reflect on what drove us to this crossroads to begin with? Could it be that these 20-somethings are forging a path that the previous generations weren't willing to make?
Let's start a dialogue. If we can't figure out how to save the world from quietly quitting, maybe we can learn how to create a ripple that establishes a work/life balance.

Leave a Reply
You must be logged in to post a comment.