Professional Development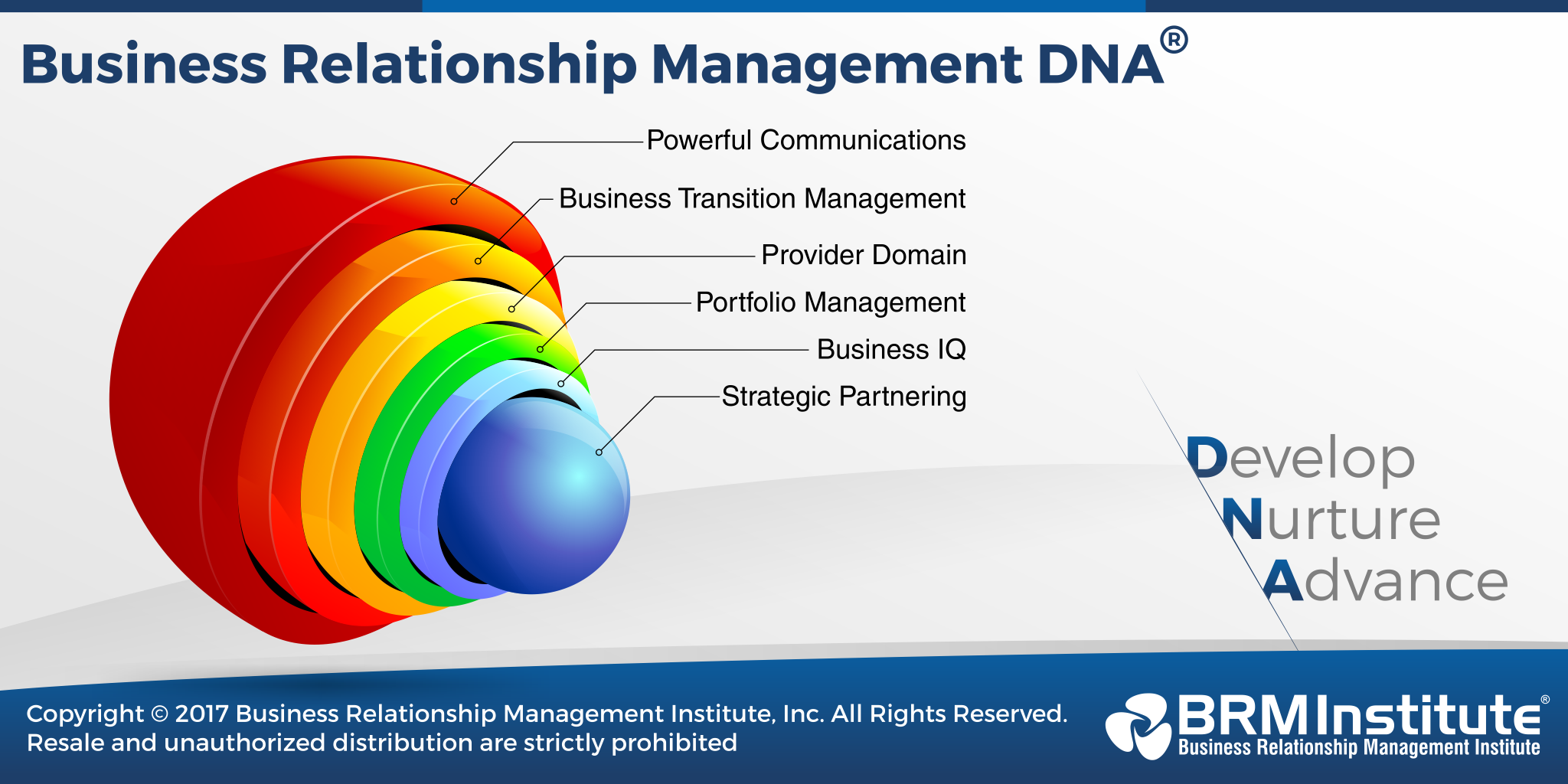 Developing Your BRM DNA™ Competencies
Professional development begins with your BRM Institute membership. As a BRM Institute member, you will gain exclusive access to a range of valuable services, tools, and networking opportunities to support you as you make your mark on the BRM profession. Review Membership Benefits in more detail.
Through our Registered Providers (RPs) and Affiliates, we are pleased to offer the Business Relationship Management Professional (BRMP®) training and certification program, designed to be a comprehensive, baseline foundation for Business Relationship Managers at every experience level. The BRMP® training and certification exam is a three-day-long course available either online (live) or as an instructor-led class in-person, with the exam taken on the third day.
Our newest development and certification program, the Certified Business Relationship Manager (CBRM®) certification, is now available for those eager to learn more about intermediate-to-advanced-level Business Relationship Management.
Our RPs can also provide custom training and development programs for our Corporate members. Please contact the RPs directly to discuss your needs. Please also feel free to email or call us at +1.888.848.3012 with any questions.
Professional Development Needs of the Business Relationship Manager
The BRM plays a crucial and challenging role, and as a result must possess a diverse set of skills and capabilities that can:
Identify, surface, and stimulate demand for high business value opportunities for the provider's products and services
Help translate these opportunities into solutions
Balance strictly limited supply and potentially infinite demand to ensure that business partners receive the highest possible value at the lowest possible cost, while receiving the best possible customer experience
Be equally adept at understanding the worlds of their provider and their business partners
Function at a:
Strategic level – Help inform business strategy with possibilities enabled by provider products and services
Management level – Ensure that projects and programs move smoothly from inception to value realization
Operational level – Ensure that day-to-day provider services meet business needs and create a satisfactory experience
Satisfy business partners without alienating provider colleagues
Satisfy provider colleagues without alienating business partners
BRM DNA™ – A Competency Model for BRM Excellence
To help develop needed competencies and meaningful credentials, BRM Institute is excited to announce the development of the BRM Professional Development Program. This program will be built around BRM DNA™, our competency model for the BRM role.
The acronym DNA stands for Develop, Nurture, and Advance—serving as an important reminder that successful BRMs constantly develop and hone their skills, nurture their business and provider relationships, and seek to advance both the business and provider agendas, thereby advancing their own value and career opportunities.