We're Livestreaming BRMConnect's 2019 Keynote Sessions – Don't Miss These Evolutionary Presentations!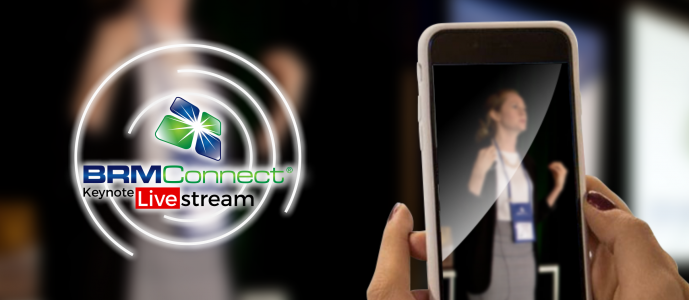 Hosted in the beautiful and historic New Orleans, LA, BRMConnect will provide an evolutionary and impactful in-person experience!
BRMConnect offers a fun, three-day networking and learning event for Business Relationship Managers (BRMs) to take their capability and role to the next level. Attendees will learn how to share ownership of business strategy and results, as well as breakthrough strategies and techniques for BRM success.
However, we understand that some may be unable to make travel arrangements, and we certainly don't want anyone to miss out on the valuable insights and coaching offered by our Keynote sessions.
BRMConnect Livestream Keynote Sessions
We're inviting a global audience to join us for BRMConnect's livestreaming Keynote sessions:
Opening Keynote – BRM Philosophy | We Are Wired to Connect

Livestreaming October 7th at 9:15 AM CDT

Keynote Speaker: Danielle Freunde-Hellebrand presented by Dani Dizes 

"Our need to connect with other people is even more fundamental and more basic than our need for food or shelter. The need to reach out to and connect with others is a primary driver behind our behavior."
Closing Keynote – Purpose Within BRM Philosophy

Livestreaming October 9th at 11:45 AM CDT

Keynote Speaker: Liz Schellenger, IT Business Relationship Manager

Join Liz as she ties the entire conference together for Purpose as a BRM and the BRM Philosophy.

Leave a Reply
You must be logged in to post a comment.