Fun at BRMConnect 🌴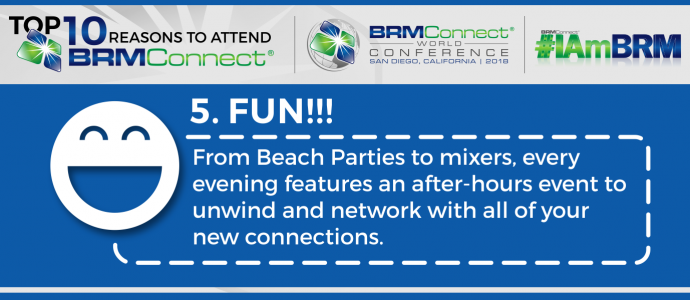 BRMConnect is the perfect way to practice your craft while having fun!
Join us in paradise for the premier Business Relationship Management conference and the only one of its kind for making impactful connections and continuing your BRM education. No one ensures that your career heads in the best possible direction but you—take the time and meet the best and the brightest in our industry, sharpen your knowledge, share your experiences, invest in yourself, and have FUN!
Our World BRMConnect Conference is being held this year in San Diego, California! Tucked away on gentle Mission Bay in the heart of San Diego, at Paradise Point Resort & Spa, which features comfortable bungalow-style guest rooms amidst lush, tropical gardens, tranquil lagoons, and one mile of sandy beach! Join us in paradise!
Ban boring conferences. Check out the previous conferences' vibes in the videos below 👇
Leave a Reply
You must be logged in to post a comment.