Evolving Together at BRMConnect Virtual 2020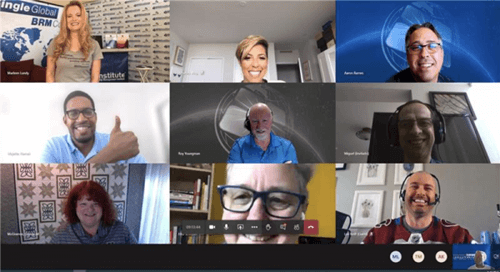 On Monday, August 24th, 2020, over 400 BRMs from all across the globe poured into the colorful Welcome Area at BRMConnect Virtual 2020. First-time attendees and BRMConnect "lifers" alike accessed their event agenda, session reminders, the resource center and so much more literally at their fingertips. 
It's what you would hope for from the World BRMConnect Conference, but this years' experience was completely virtual!
As many other events organizations were forced to adjust their plans due to ongoing global health concerns, the same was true for BRMConnect in-person events originally planned for Boston, US, and Amsterdam, Netherlands.
 To ensure attendees wouldn't lose out on the invaluable content planned for both programs (European and Americas), BRMConnect Virtual provided a robust week-long experience for attendees catering to a variety of global time zones. Access to on-demand storyteller recordings paired with live Q&A sessions provided ultimate accessibility without losing the ability to engage with peers and leaders in the BRM profession.
Networking, Connecting, and Having Fun!
As part of the week's Daily Challenge, attendees kicked the fun level into high gear on day one by sharing photos of their new work-from-home office mates with fellow peers. BRMConnect's Virtual Platform feed quickly filled with "furry coworkers" and the smiling faces of obliging family members.
Participants engaged in competitive activities crafted through the BRMConnect Challenge where one winner with the most points from each program received a free pass to BRMConnect 2021!
During in-person professional events, the spontaneous connections you make are just as valuable as the educational content. At BRMConnect Virtual, attendees casually frequented the BRMConnect Lounge, a virtual video meeting kept open for conversation and networking in between sessions. Participants were also able to connect with other BRMs in their industry or region or through B(uddy)RM Matching.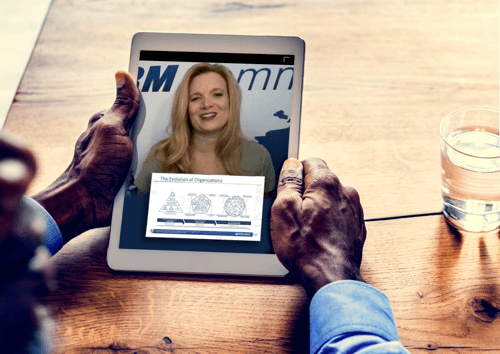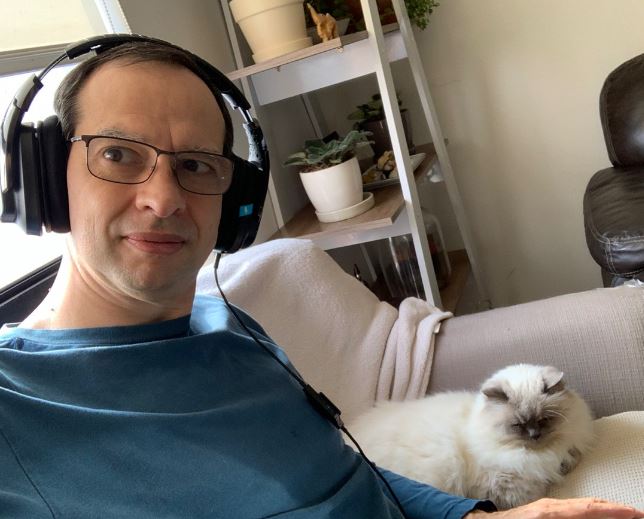 I would like to share that the conference has been very beneficial to me as I grow in my knowledge of how BRM concepts can help me build better and stronger relationships with my business partners, and I appreciate being able to attend virtually (and having sessions recorded to better fit into my work schedule!) – Rick Price
Highlights from BRMConnect Virtual 2020
Two Conferences Worth of Knowledge Offerings and BRM Content
 Each day this past week began with the European program followed by the Americas program. In total, BRMConnect Virtual offered 40+ unique sessions and topics about the BRM capability with the ease of on-demand viewing. No matter your time zone or when the session aired, you'll have access to the conference content until September 30th, 2020 through the BRMConnect Virtual Platform.
 Rock 'n' Roll Happy Hour
In the spirit of tradition and learning the culture of BRMConnect's host location, there is typically a unique experience planned for attendees. For example, last year in New Orleans BRMConnect participants walked the streets in the Second Line Parade for a night of festivities.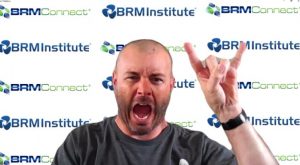 This year, the BRMConnect Virtual experience invited participants to a Rock 'n' Roll Happy Hour to close out day three. Song Division led their virtual audience in musical trivia, spirited competition, song parodies, and so much more! Not only were Song Division's musicians talented, but attendees witnessed a tuba appearance and a poorly tuned banjo.
The Relationship-Centered Organization System
The opening keynote shared how Relationship-Centered Organizations advance your business relationship management capability and are focused on people, purpose, and planet. Not just for benevolent reasons, but because it is in their best interest. It is the only way to position your organization to access infinite value.

2020 Global BRM Community Excellence Awards
Each year, the global BRM community recognizes individual and organizational commitment to the BRM role, discipline, capability, and philosophy through our Global BRM Community Excellence Awards. Fellow members of the global BRM community nominated and celebrated this year's winners. 
Here's what the single, global BRM Community has to say about the BRMConnect Virtual conference!
"BRM Institute continues to innovate and evolve. This BRMConnect Virtual Conference is a testament to the quest to satisfy purpose and bring us all together. Thank you BRM Institute!"
– Glenn Remoreras, Mark Anthony Group
"I want to say thank you to BRM Institute. They pivoted in late spring, changed #BRMConnect's delivery … and nailed it. It would have been easy to cancel, but in the true #BRM spirit (and tenacity), they forged ahead. It's been amazing to be part of this week, as well as continuing to give us a space to network, learn and grow. Again… Thank you!"
–Leanne McGiveron,
Purdue University
"The relationships I have built with my fellow BRMs over the last 5 years are forever, and this event is our opportunity to celebrate those relationships, catch up, share knowledge, and solidify our purpose for future generations of BRMs; of which there will be many! It has been so wonderful to see you all again, and we absolutely must do it again next year, and the year after that. Thank you, BRM Institute, for pulling me out of the COVID void for a short time and reminding me why I am here."
– Lee Reiff,
Larimer County Government
"As expected, the Business Relationship Management Institute (#BRMInstitute) continues to raise the bar for their yearly #BRMConnect! Virtual hugs, learning experiences, awesome stories, and good times with colleagues within our practice are plentiful."
– Edwin Rodriguez-Pazo,
US Department of Agriculture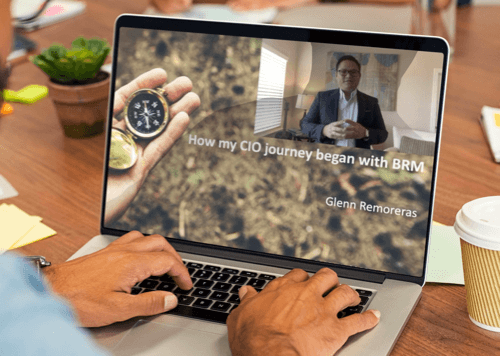 Onward and Upward
If you were unable to attend this year's BRMConnect Virtual, you can still access the valuable recorded sessions and live Q&A with BRMConnect On-Demand until September 30th.
"Nobody knew what to expect, but the community was pleasantly surprised by how much they loved the virtual experience," says BRM Institute's Kayla Barnes. "They just couldn't get over how well we made the learning, networking and fun a priority for their experience. The ability to connect face to face and have impromptu conversations was something attendees were afraid of losing, but fortunately we were able to deliver."
BRM Institute will hold the annual BRMConnect conference virtually in 2021. When the restrictions are lifted, guaranteeing the safety and wellness of all attendees, BRM Institute will shift to a hybrid event that will satisfy the single global BRM community's desire for both in-person and virtual experiences. We always set the bar high to bring you events which strive to be the best you've ever had in your career in terms of learning, making friends, and having fun.
"The key will be the ability to come together in a safe environment that is a valuable and scalable experience for both the in-person and virtual attendees," says Kayla.
Leave a Reply
You must be logged in to post a comment.