BRM Explained is Now Available!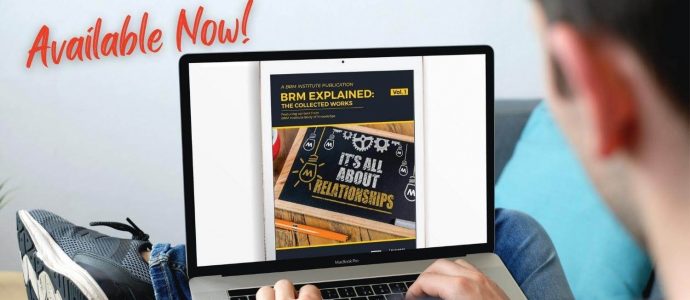 What better way to begin the new year than to read new knowledge?
For your convenience, and for the first time ever, BRM Institute Publishing is expanding e-book distribution to major retailers: Amazon, Nook, Apple Books, Kobo, Scribd, Tolino, and Vivlio!
BRM Explained is an evolved version of the BRMP® Guide. The guide as you knew it is being retired, and an enhanced version, BRM Explained, is taking its place.
BRM Explained will remain a cultivated selection of BRMBOK® knowledge extractions, just as the BRMP Guide was; in fact, it will be the first in the BRMBOK series.
Each standalone book in this series will feature content from the BRMBOK, and each can be used to study for BRMP and CBRM® certifications, or as standalone sources of knowledge for personal or professional growth and development.
Also, as the BRMP guide was in the past, BRM Explained will be made available as a free PDF download in our Campus Bookstore. Additionally, as a member courtesy, PDF versions of the entire BRMBOK series will be downloadable for free in the BRM Institute Bookstore as they are released.
If you prefer reading on your e-reader of choice, that option is available to you now as well. Pick your favorite platform, and download BRM Explained: The Collected Works (Volume One) today!
For this weekend only, it will be $9.99 to celebrate its release to the world!
Curl up with BRM Explained, and have a fantastic weekend!
Leave a Reply
You must be logged in to post a comment.