Be Inspired at BRMConnect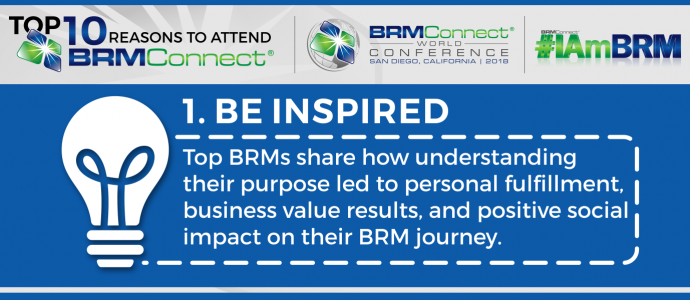 The world's most successful people are known and celebrated for many different reasons. Some achieved fame for a specific skill or talent. Others distinguished themselves through the relentless pursuit of a goal or their profound impact on society.

The metrics of success are as varied as they are subjective. But the one metric that successful people seem to share is inspiration.

At BRMConnect, you will meet some of the world's Top BRMs. These industry leaders will educate and inspire as they share their journeys. This global event presents an opportunity to showcase the success of BRMs from many areas and industries. From purpose to impact, and from metrics to results these BRMs share it all!
What are you waiting for? Join us and be inspired!
"Success doesn't just come and find you. You have to go out and get it." -Source Unknown
Leave a Reply
You must be logged in to post a comment.