Announcing Seventeen New Communities of Interest—Join One Today!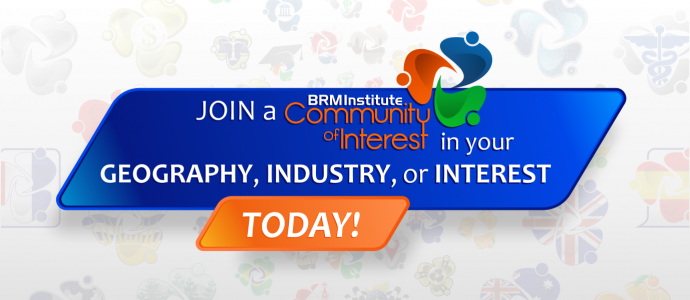 BRM Institute is very excited to announce seventeen new Communities of Interest (CoIs) launching today! With these new CoIs available, BRM Institute is broadening its reach to even more industries and geographies than ever before. Check out the full list below!
What are Communities of Interest?
🔹Communities of Interest allow ambitious individuals to discuss, disseminate and debate key areas of knowledge and information together within the Online Campus.
🔹CoIs form across three distinct categories: Geography, Industry, and Interest.
🔹CoI membership is not limited to BRMs; anyone can join! The only requirement stipulates a desire to learn more about, or contribute to, the advancement of the world of Business Relationship Management. Such inclusion stimulates creative thought and growth amongst CoIs, empowering them to reach new horizons.
Joining a CoI – What's in it for me?
🔹Meet and learn from other motivated individuals through virtual and in-person meetups
🔹Connect and network with others in your field, geography, or interest
🔹Ask questions or share your story to teach others
🔹Build a support system of individuals as passionate about their role as you are
Check out our existing CoIs to see which ones fit you best!
Professional Membership as a requirement to be an official part of a CoI comes with numerous additional advantages. Take a look at a few of these incredible benefits:
"Ask an Expert" – post questions and consult with one of our founders to discuss the BRM role and get answers to your specific questions
Receive an electronic copy of the BRM News publication containing valuable tips, interviews with expert BRM practitioners and consultants, and upcoming event announcements
Take advantage of our regular webinar-based education and training programs
Build your leadership skills through volunteer activities for the BRM Institute which will build your confidence, expand your knowledge and influence, and expose you to new possibilities!