How to Unite Your Team and Function within Your Organization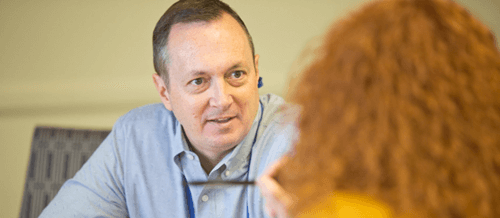 Day one of BRMConnect Virtual's week-long conference is underway and individuals from many different industries, functions, and countries are tuning in for knowledge, friends, and fun!
Earlier today, storyteller Kip Fanta recently closed out today's European program as he shared his BRM knowledge with honesty and conviction.
During his session titled, 10 Steps to Becoming a Truly 'Functional Family' , Kip explores how you can leverage your BRM capabilities to not only unite your team, but your entire function within your organization. Whether your "function family" is Operations, People (HR) or Technology (IT), Kip states that family is what you make it.
Meaning, when you see dysfunction and disconnection amongst your team or within your function, BRM capabilities solve for this.
"The art of BRM is learning the skill of influencing others – especially those who don't report directly to you." – Kip Fanta
Discover ten concrete steps you can take to strenghten the unity of your team and function at BRMConnect Virtual 2020!
In his session, Kip dives deep into each step providing examples of how they apply and why each is so important.
Registered attendees who missed this session or the live Q&A can access it through the BRMConnect Virtual platform via mobile app or web browser.
With BRMConnect Virtual On-Demand you'll gain access to this storyteller session and 40+ others!
All sessions are available on demand through September 30th, 2020.
About the Storyteller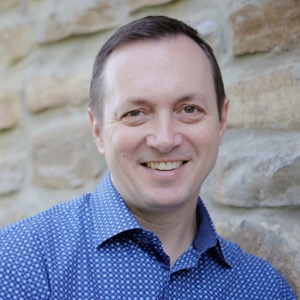 Kip Fanta is the Principal at the Kip Fanta Group.   He established his company to inspire and enable   leaders at all levels, in addition, to help IT and all   functional providers (internal and external)   become more strategic with their business   partners. Kip is a Certified Business Relationship   Manager (CBRM) and Registered Provider (RP) with Business Relationship Management (BRM) Institute. He is excited to bring all the offerings found on the Knowledge Path to Success (KPTS) for BRM and spends a lot of time consulting and coaching BRMs as they implement BRM within their companies. Prior to taking a step out on his own, Kip spent 25 years within the IT and Shared Services organization within Procter & Gamble (P&G).
During his time at P&G, Kip's roles included working up to one of the more senior and global BRM roles for one of P&G's business units. Additionally, he held roles within Service Management, SAP Development, Manufacturing IT, Customer Teams, and Internal Audit that provided opportunities to work across the globe. Kip is frequently called upon to moderate, emcee, and speak at all type of meetings.
Leave a Reply
You must be logged in to post a comment.