World BRMConnect Conference Agenda 2018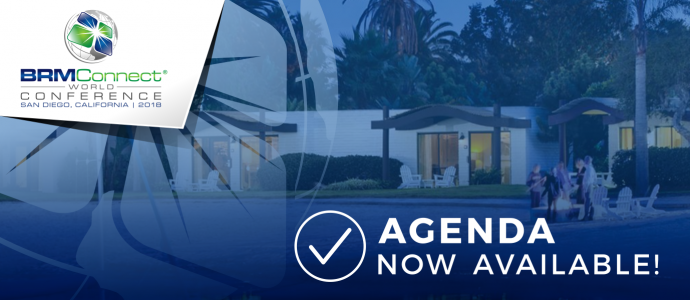 October 1-3, 2018
Paradise Point Resort | San Diego, California
Join BRM Institute for BRMConnect, a three-day networking and learning event in beautiful San Diego, California (October 1-3 at Paradise Point Resort and Spa).
The 2018 BRMConnect® Conference agenda is now available! Customize your learning experience by selecting and mixing the tracks and sessions. This will create the best-realized value for your unique knowledge expansion.
Track 1: Organizational Relationship Excellence
Take your relationship leadership abilities to the next level with this track. Hear from industry #BRMLegends about their successes and failures working with peers, teams, and other disciplines inside of their organizations. They will discuss leading practices, answer questions to improve your interactions, develop leadership abilities, and drive greater business value.
Track 2: Operationalizing BRM
Learn from industry #BRMLegends about successful BRM team/capability operations. Topics covered include; process, communication, metrics, platforms, and budgets.
Track 3: Professional Development
Accelerate your convergence efforts and improve your BRM skills through the first-hand knowledge of industry #BRMLegends. Explore their past challenges and successes. As well, discover tools and progressive techniques from BRM Institute.
Track 4: Executive
Executives currently championing a BRM capability or just wanting to learn more will gain an understanding of what, why, and how a BRM capability ensures business value results. This knowledge will move your entire department to a strategic partnership with business.
Track 5: BRM Explorers
New to BRM? This track is for you and will cover BRM basics. Discover what it takes to be successful in the role, how the discipline evolves companies and engages the BRM capability.
Track 6: CBRMs
Established CBRMs looking to stay ahead of continuing education and global BRM trends will benefit from this track.
Track 7: Value Stream
Are you a BRM leading or looking to lead a value stream (digital customer experience, supply chain, etc.) within your organization? This track will expose you to the challenges and successes of other practitioners who've made these successful.
Track 8: Journey
Want to learn from other's experiences?  This track is filled with personal and professional journeys that will provide you with real-world examples of challenges and successes.
Track 9: Registered Providers
Thinking about consulting or training around the BRM discipline? This track will help ensure you know how to articulate a successful BRM role. It will provide tools for helping organizations drive value-based results.
COMMUNITY OF INTEREST (COI) GATHERINGS
Focused on discussing the "State of BRM and…" bringing the Communities of Interest (CoI) together by industry. An opportunity to network and discuss pertinent challenges and solutions. New session integrated into the agenda.
Each day will have a different Community of Interest grouping during meal and breaktimes to optimize networking opportunities.
STORYTELLERS
Storytellers are comprised of experienced BRMs from all industries.
NETWORKING EVENTS
Networking is the most valuable takeaway from BRMConnect. Every day and night there are ample opportunities for networking. The evening events will be filled with food, music, and opportunities to connect with others in a fun and casual atmosphere.
#BuddyRM PROGRAM
The #BuddyRM Program is a new opt-in program where we will connect BRMs together based on their level of maturity. We will connect Level 1-2 with Level 3-5 to create an informal mentorship during BRMConnect Conference and possibly beyond.
Prior to the Conference, you and your buddy will be connected via email. A designated time during lunch on the first day will provide the opportunity to a face-to-face meeting.
CBRM BREAKFAST
CBRM holders will be treated to a special, informational breakfast. Learn how BRM Institute will be supporting your continued journey on the Knowledge Path to Success.
EXECUTIVE BREAKFAST
Executives are invited to join the BRM Executive Council for a breakfast meeting about the importance of BRM. We will discuss how BRM as a role and discipline can make a difference in your organization.
MORE FROM BRM INSTITUTE
Attendees will learn about the new and exciting product and tool launches coming from BRM Institute.
COACHING SESSIONS WITH THOUGHT LEADERS
An esteemed panel of thought leaders are making themselves available for 30-minute coaching sessions throughout the Conference.  Meeting with them can provide you with advice and encouragement to work through some of your greatest challenges.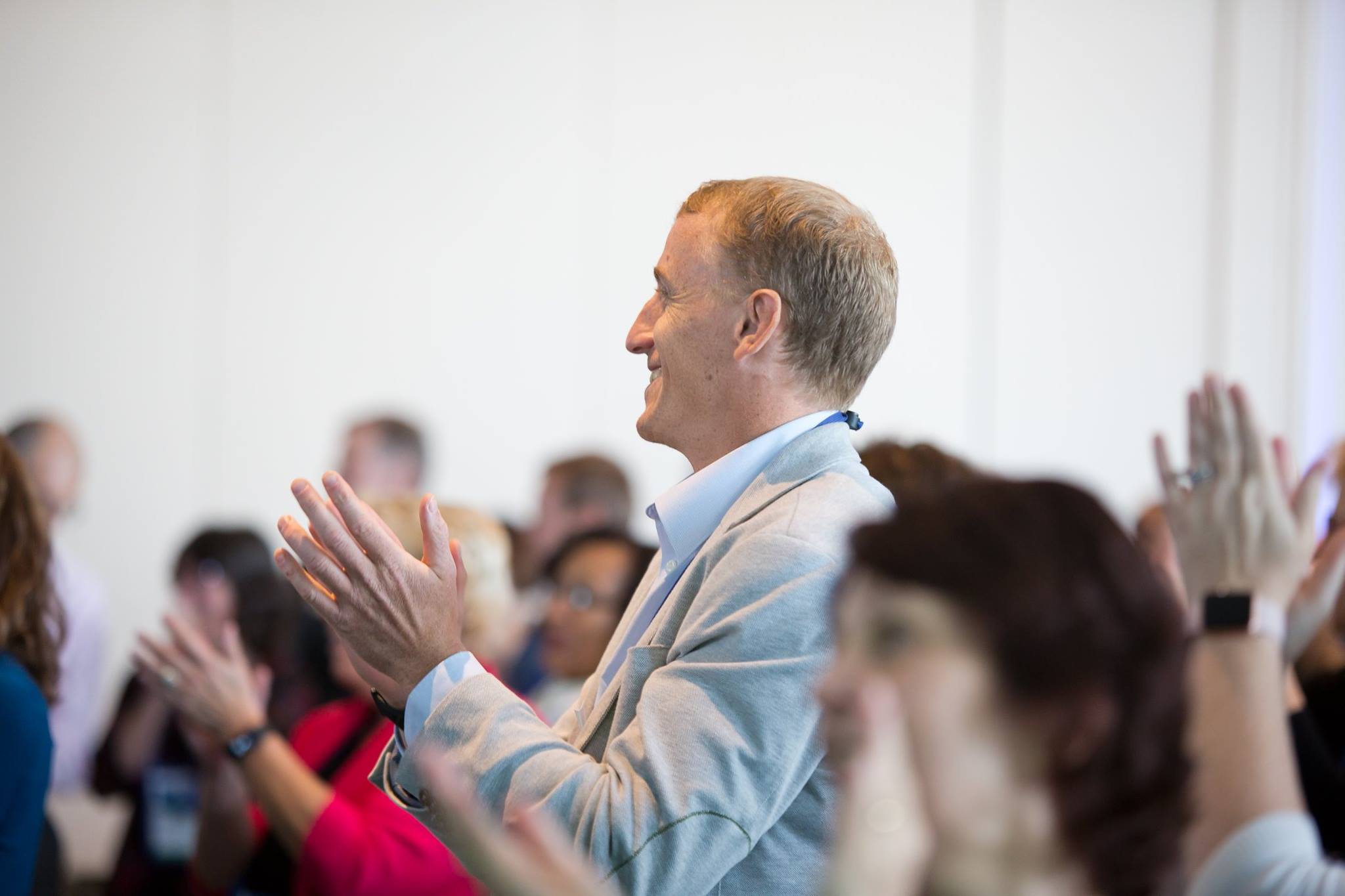 The World BRMConnect 2018 Conference is made possible through the sponsorship and support of IT Chapter, Rego Consulting, InterProm, Lead the Pack Consulting, and the Kip Fanta Group.
Register for our 2018 World BRMConnect Conference now!