Inspiring the World Through BRM: Maureen Jesuthasan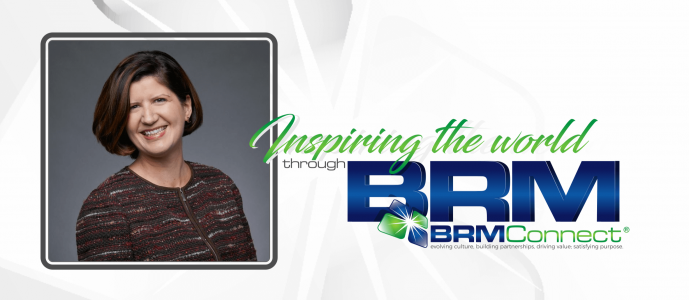 The World BRMConnect Conference is the only global educational event held by BRMs, for BRMs. In anticipation of this year's BRMConnect in New Orleans from October 7th-9th, we interviewed top global BRMs. These leaders show how the BRM Philosophy drives recognized value in their organizations.
This week, we caught up with Maureen Jesuthasan, Senior Manager at West Monroe Partners.
A Pioneer in BRM Philosophy
Maureen demonstrates her BRM capability by valuing the cultures, opinions, and contributions of her strategic partners. She utilizes various BRM techniques which resulted in advanced relationship maturation. As a result of strategically applying BRM, Maureen reached Trusted Advisor on the BRM Maturity Model in just six months!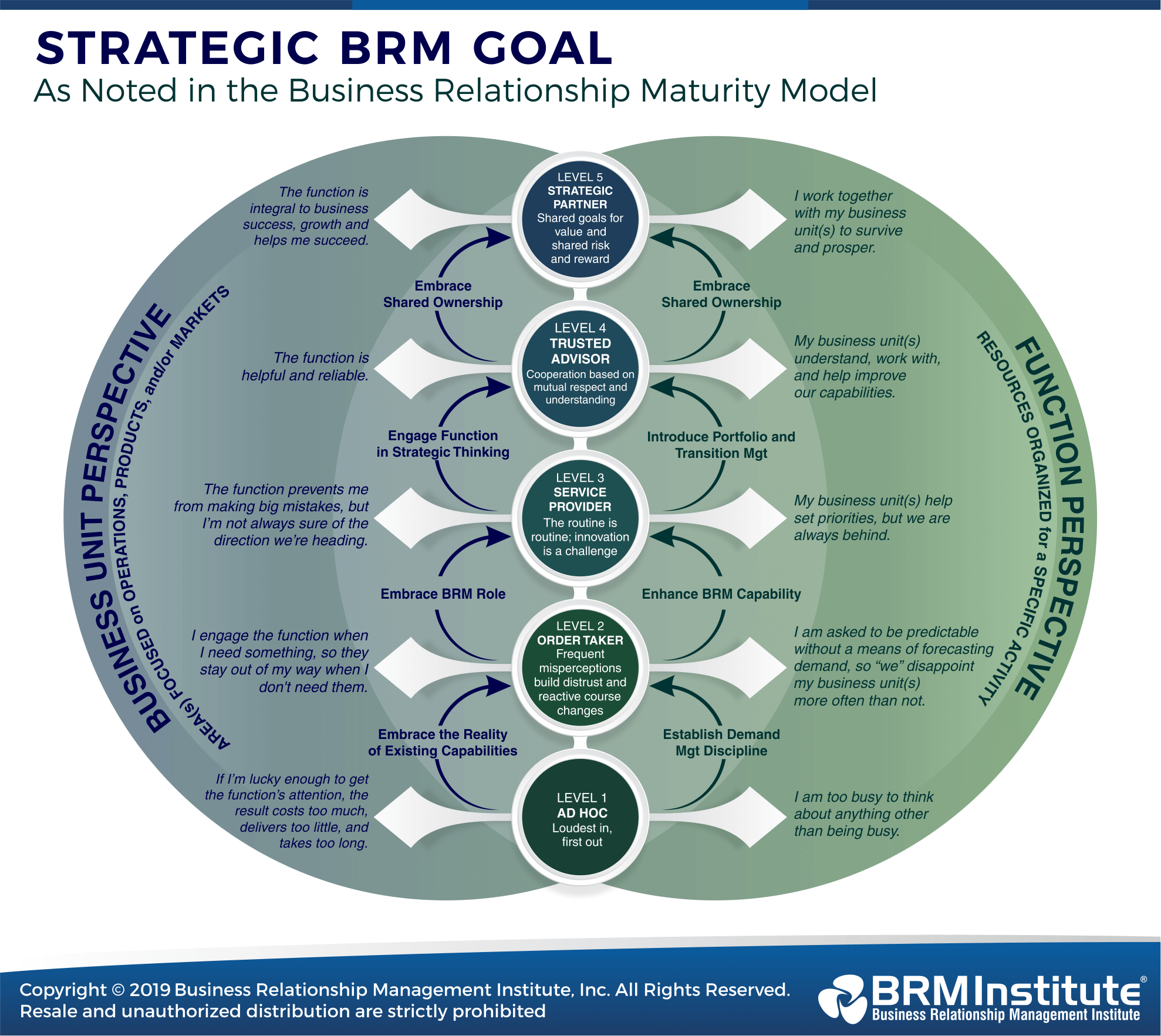 Additionally, Maureen focuses on sharing tools from the BRM Interactive Body of Knowledge (BRMiBOK) to encourage shared ownership with her partners. She specifically advocates for the use of the ROSCI (e.g. Responsible, Ownership, Supportive, Consulted and Informed) matrix in promoting Organizational Change Management (OCM).
Currently, Maureen is actively working towards achieving Master of BRM (MBRM) status. Once achieved, this will signify that she has gained above average BRM knowledge. The MBRM demonstrates excellence in personal learning and purpose discovery, as well as significant contributions/impact to her organization's purpose, the single global BRM community, the BRM Discipline, and overall societal impact! Go Maureen!
Achieving Shared Ownership
Ultimately, Maureen strives with her partners to perfectly embody shared ownership of strategy and results; recognizing that this happens when partners no longer identify themselves by Business Unit, but rather by capability.
My focus has been specific to helping my partners realize that all business units have shared ownership in resolving known errors, which prevent value realization. BRM is capable of transitioning blame-based cultures to ones where everyone succeeds and/or fails together.
When an organization believes in sharing both success and failure, this inspires a purpose-driven culture that achieves success more often than not.
BRM Online Campus – The Key to BRM Success
When prompted about her favorite part of being a BRM Institute Professional Member, Maureen advocates for the Online Campus. Particularly, she appreciates the global support of BRMs who quickly and helpfully address any concerns.
"I love the access to the Online Campus! In addition to gaining access to the on-line version of the BRMiBOK, I enjoy interacting with the on-line community.
If I am in need for inspiration or need to ask a question, I can count on my community to provide a quick response where they freely share their wisdom."
~Maureen Jesuthasan
To receive fervent support from BRMs around the world as a Professional Member, join the BRM community here. And see exactly what Maureen loves!
Attend BRMConnect 2019 for Learning, Networking, and Fun
Maureen received recognition by Business Relationship Management Institute at the 2018 BRMConnect conference for being the first person to receive a certificate of experience after business impact as evidence of her work.
When asked what she's been impressed with since attending BRMConnect 2018, Maureen commented on how many different industries have adopted the BRM Philosophy. Last year alone, BRMs from universities to utility companies to consulting firms made an appearance at BRMConnect, demonstrating the universal applicability of a BRM capability.
Lastly, Maureen shared this inspirational quote which describes how BRMs will evolve tomorrow's business environment:
"Many of the attendees [at BRMConnect] helped me come to the conclusion that the BRM pioneers of yesterday, will be tomorrow's C-level leaders."
Click here to learn more about World BRMConnect 2019.
Thank you, Maureen, for being a pioneer and innovator through applying the BRM Philosophy to successfully evolve culture and drive organizational value. We look forward to seeing you at BRMConnect 2019 in New Orleans!
Leave a Reply
You must be logged in to post a comment.