An Evolution: When Passion Becomes Your Purpose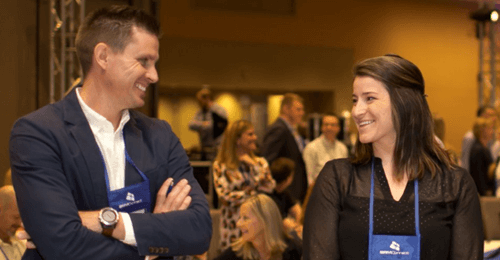 BRMConnect Virtual 2020 has been in full force the last four days with storyteller and coaching sessions, keynote presentations and live Q&A!
 With such a wide variety of topics available to BRMs, there is something here just for you! Registered attendees of the conference have on-demand access to all of the content released up-to-date through the BRMConnect Virtual Platform this week through September 30, 2020!      
The Power of Personal Testimony
During today's European program, Shubham Jain truly adopted the storyteller mindset when sharing his knowledge and experience with global audiences.
In his session titled 'A Journey: When Passion Becomes Your Purpose', Shubham invites you to grab a cup of coffee (or your beverage of choice!) and listen in as he shares how he overcame his own uncertainty about his purpose.
If you've felt unclear about your path as a BRM, especially if you are new to business relationship management, you'll find insightful encouragement here.
Join Shubham and the single, global BRM community as he shares his process of discovering his true purpose by following what he is most passionate about in his career and in life: building trusted relationships.
 Speaking of relationships…
Just last week BRM Institute released news of the Relationship-Centered Organization System, which identifies how purpose sets the context for so many effective work relationships to drive organizational culture. Through this system, unlock your organization's energy supply to create unlimited value potential.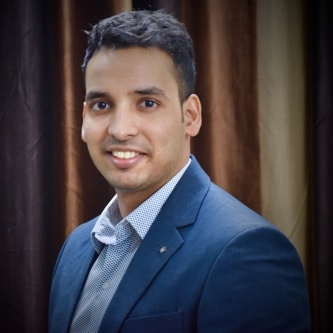 About the Storyteller
Shubham is a proficient and forward-thinking professional who is passionate about bringing value to the business by defining purpose and building trusted relationships. He started his career with Textron India in 2014 as a full stack developer. For the last five years, he has been working in the Shared Services team managing in-house developed and third-party applications and providing IT support to business functions like HR, Finance, IT, Logistics and Facility Admin.
He views his role in IT as equivalent to any other business function rather just being an order-taker. With a few years of work, he has established trusting partnerships and aligned business purposes. He partnered with business and took IT to the level of a Trusted Advisor. In 2019 he completed his BRMP certification and started giving structured direction to his organization's BRM journey.
Currently he is working as a Senior IT Analyst with the Enterprise Digital Solutions team, developing and managing enterprise-wide web and mobile applications. His contribution to IT and to Business has be recognized, appreciated and awarded by senior leadership both in India and other geographies. Apart from work, he is very active in extra-curricular activities like organizing events, designing creative flyers and presentations and contributing in CSR activities. Shubham holds a bachelor's degree in Information Technology.
Leave a Reply
You must be logged in to post a comment.