Business Relationship Management is Not About Services OR Customers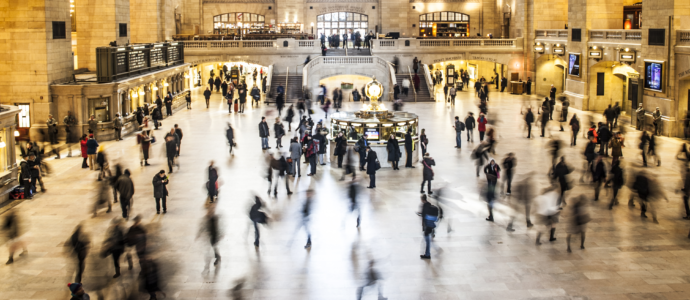 The industry is waking up to Business Relationship Management as a formal capability.
The BRM Institute (Business Relationship Management Institute) body of knowledge is becoming the de-facto go-to source for developing BRM organizational capabilities and Business Relationship Managers. BRM Institute membership is growing by leaps and bounds and there are now hundreds of certified Business Relationship Management Professionals (BRMP) worldwide.
The market is clear. Organizations are trying to figure out how to turn technology into an enabler of overall strategic intent, a clear marker of differentiation between themselves and their competitors, and a means of access to otherwise remote. Furthermore, organizations have leveraged the innovative application of technology to disrupt the market and gain huge amounts of market share, or even to create new market demand. Even when there is no competitive advantage to the use of technology, the technology itself needs to be secure, reliable, and readily available based on organizational requirements.
This comes back to creating value from technology while reducing value leakage. This is where Business Relationship Management becomes very important.
Organizations that succeed in gaining a competitive advantage through the innovative use of technology and other resources all have one common trait: they have a strong relationship between the IT department and the business departments. Organizations that still foster an us-versus-them relationship, or a service provider/customer relationship, are struggling to keep up. It comes as no surprise that organizations all over the world are assigning accountability to individuals to improve the relationship between the business partner and its "service providers."
But what is wrong with the "Provider/Customer" model traditionally touted by ITIL pundits?
ITIL is used by many organizations to get the supply side of the house in order. By isolating themselves as distinct business units (operating IT like a business), these "Service Units" gain control over their services and build them with rigorous standards and a watchful eye. They define services and service levels, manage those service levels, and then target improvements. They build a staunch and dependable service infrastructure that notoriously responds to innovative change with difficulty. At this level of maturity, the provider begins to gain the trust and the respect of the business by operating reliable services. However, the challenge here lies in the evolution of a provider to one that can also be a strategic partner.
The ITIL competencies and capabilities responsible for the success of service providers then becomes an obstacle to improving the relationship. The service provider relies on a set of IT goals that they attempt to align with business goals, but these goals take a long time to accomplish in terms of processes, skills, and metrics. While this makes for good, dependable services, it stifles innovation and—more dangerously—interferes with the successful path to become a strategic partner.
The path towards strategic partnerships
Let's look at this problem by taking a brief look at the relationship maturity model of BRM Institute. This model describes five levels of maturity. If the ultimate goal is to become a strategic partner for the business, the organization must evolve through these levels.
Ad-Hoc – (Loudest in – first out)
Order Taker – (Misperceived, distrust, reactive)
Service Provider – (Routine, challenge of innovation)
Trusted Adviser – (Cooperation, respect, and understanding)
Strategic Partner – (Shared goals, maximizing value, innovation)
This evolution has two paths:
The first path initially focuses on becoming a competent service provider. This path has a supply-side focus and centers on building internal processes and developing control and predictability. ITIL is the de-facto framework leveraged by organizations to achieve this outcome, since the focus is on a culture of structure and compliance. However, since organizations have a tendency to see the service provider maturity level as the objective, they climb a peak only to realize that the real summit of strategic engagement is still ahead of them.
To embark on the second part of this journey, organizations need to evolve from an internal focus of rigorous standards, stability, and predictability to an external focus of business enablement, agility, and responsiveness. Unfortunately, this dramatic shift can fail if ITIL-focused Service Management leaders view it as a systematic destruction of all their hard work, and organizations may find themselves unable to evolve further if they choose to take this path. The second path, however, focuses immediately on becoming a Strategic Partner. Nowadays, IT departments can no longer operate and think as an isolated business unit. The value of IT investment and the associated risks must all be managed in business terms. As IT begins to contribute to the business strategy at all levels while maintaining organizational requirements, it must become more agile, responsive, and able to take justified risk. The summit of Business/IT convergence is the target.
For organizations taking this second path, ITIL is still useful, but it must be applied in the context of strategic partnering and business enablement goals. This means that individual ITIL practices must be examined to ensure that the behaviors introduced align with the behaviors of a strategic partner. While certain processes from ITIL will be helpful in the path to becoming a strategic partner, organizations may have to abandon or adjust others in order to get the correct results.
Take Service Level Management as an example. Many organizations look at Service Level Agreements as a way for the service provider to define what they "will not" do for the business. It becomes a document that stands between the business and the provider. IT Change Management is another process that is notorious for adding unnecessary bureaucracy and is often viewed by the business as an inhibitor to innovation and value.
Focus on value
As a service management discipline, ITIL focuses on the "Services" and then defines the "Value" of the service as an attribute. When you are a Strategic Partner, the focus needs to be on the targeted "Value," whereas the "Enabling Assets" become an attribute of the value. 
If you want to be a strategic partner, your BRM capability must focus on value. You need to be looking from the outside-in, whereas the natural tendency of Service Providers is to look from the inside-out.
Service Management Art helps organizations to leverage the Business Relationship Management Body of Knowledge with just enough ITIL to become a strategic partner with other business groups. This value chain reaction is created so that you can reach the strategic partner summit with little to no difficulty.
Do you want to "feel" what it is like to be a strategic partner? Ask Service Management Art about their business simulation ([email protected]).
Contact Service Management Art for more details.
Leave a Reply
You must be logged in to post a comment.