BRM: A Critical Component in the AI Operating Model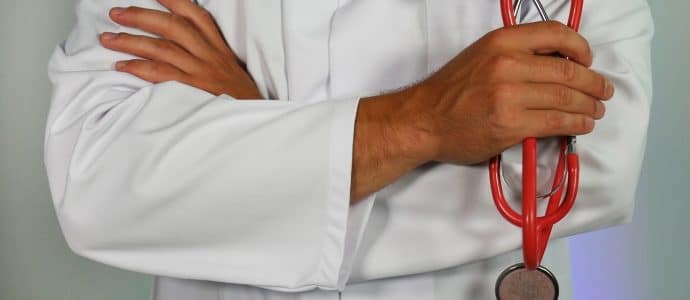 Artificial intelligence offers the promise to revolutionize the way healthcare is delivered in the future. In the April 2020 issue of Healthcare Quarterly, Michael Caesar, Terra Ierasts and Zaki Hakim from the University Health Network in Toronto, Canada share an advanced analytics operating model.
This operating model provides insight and change in healthcare comprised of six key components: data technology and operations, data and information governance, change and automation, advanced analytics and insights, analytics literacy and strategy and business relationship management (BRM).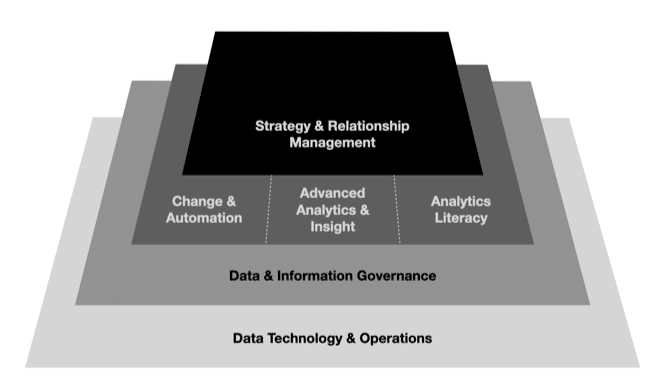 Operating Model for Insight and Change in Healthcare – OMIX-H
The adoption of the proposed model will build core capabilities to enable organizations to connect data to decision making and realize value from its investment in advanced analytics.
Specifically, the strategy and relationship management function is designed to stimulate, surface and shape the organization's data and analytics needs across all functions, departments and clinical programs. The ability to engage and facilitate an organizational view of strategic investments helps manage the ever-present diversity and fragmentation seen in large healthcare organizations. Critical to this model, the business relationship management skill set breaks down silos across the organization and orchestrates the sharing of data and analytics resources, technology and process.
Mature relationship management structures allow the organization to collaborate across multiple disciplines while supporting organizational converge of data insight and analytics strategy and purpose. Ultimately, the relationship management function works to increase organizational awareness and understanding of the potential of advanced analytics to consistently and purposefully drive performance. 
For more detail about the Operating Model for Insight and Change (OMIX-H), read the full report here.
The University Health Network (UHN) is comprised on four academic teaching hospitals (Toronto General, Toronto Western, Princess Margaret Cancer Centre and Toronto Rehab Institute) and the Michener Institute of Education. Providing care to the community for more than 200 years, UHN is a major landmark in Canada's healthcare system with 10 clinical programs, affiliation with the University of Toronto, and the largest hospital-based research program in Canada. In 2019, the Toronto General site was recognized among the world's top 10 hospitals by Newsweek magazine.
The UHN BRM team, which consists of four hospital site leads and two senior business process and data analysts, continues to strengthen and evolve the BRM role under the leadership and support of Michael Caesar, Executive Director of Data and Implementation Science. The team has been recognized with four BRM Institute Global Excellence Awards. UHN's BRMs work closely with executive teams across the hospitals and support collaboration across inter-professional teams and departments.
Each day the team strives to breakdown silos, surface insights and maximize value for the organization. While working in the complex world of healthcare, the primary focus has been on long-term convergence of digital services, data analytics, process redesign, change management and risk. However, as data analytics and data insights become a more valued organizational capability to support decision making, the team has begun to renew focus and energies in this domain.
Seeing this as an opportunity to once again evolve the BRM role, the implementation of the OMIX-H model will further formalize and establish the position of the team as trusted advisors moving forward. As organizations mature in advanced analytics & AI, it's clear BRMs are uniquely positioned to drive strategy forward, support organizational change, guide relationships and bring value for the organization.
Leave a Reply
You must be logged in to post a comment.