BRM Councils – Your Tool to Change the Future of BRM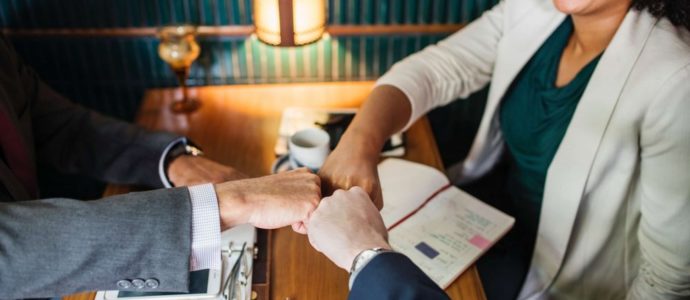 Business function leaders (IT, HR, Finance, external Service Providers, etc..) from around the world congregate to network and lead initiatives advancing the Business Relationship Management (BRM) profession through BRM Institute volunteer councils. Importantly, these councils play a pivotal role in the development of new ideas which help determine the future direction of BRM standards and profession.
BRM Institute councils have experienced new growth and recent changes in the past quarter. Take a look at some of these exciting updates and learn more on how to get involved! These councils want you and are constantly growing and evolving with rapid pace. With change brings new perspectives, direction, and growth. Therefore, we're excited to see what value these councils will generate in the future. Keep an eye out for the contributions these councils will make towards advancing the BRM profession in their own unique way.
BRM Council
We are excited to announce Chris Lucas as the new Chair of the BRM Council. As of July, he took over the position from Arnie Wetherill. We extend our thanks and appreciation to Arnie for all his contributions to the council, and for his continued dedication to the BRM cause. Consequently, Arnie will remain with the BRM Council as a general member and secretary for BRM Institute Board of Directors.
Next, we would like to thank all previous Vice Chairs for their contributions to the BRM Council. Thanks to their hard work and dedication, the BRM Council has grown to its status of today. It will continue to thrive as it ushers in a new generation of Vice Chairs, mentioned below:
Chair and Vice Chairs
Chris Lucas – Chair
United States, Higher Education
Pernilla Weber – Vice Chair/Secretary
United States, Corporate IT
Sarah Fogg

United Kingdom, IT
Christine Tsintarakis

Australia, Information Services
Tyrone Green

United States, Beverage and Food
Glenn Remoreras
United States, Manufacturing
BRM Council Vision
Each new member brings their own unique experience, knowledge, and capabilities. Thus, this mix of diverse thought leaders empowers our council to execute on numerous fronts. The vision statements below encapsulate the direction of the BRM Council.
The future of the BRM profession is great and has an opportunity to become one of the most influential capabilities, role, and/or skillset within a company as it focuses on driving value, building partnerships, and evolving culture. I want to continue to elevate the role across the industry where companies that haven't advanced their BRM capability are asking themselves "when."
I see an expansion of traditional IT BRM into Finance, HR and other functional areas and I look forward to contributing as a Vice Chair to help support and enable the BRM community.

Chair and Vice Chairs
Jim Brusnahan – Chair
United States, Corporate IT
Joe Topinka
United States, IT
Gary Hardy
Africa, Education
Joseph Hayes
United States, Financial Services
Ibrahim Jackson
United States, Business/Professional Services
Darrel Popowich
Canada, Financial Services
Aaron Barnes
United States, BRM Institute
BRM Executive Council Vision
The BRM Executive Council seeks to provide executive thought leadership through real world experience. Areas included are BRM capability excellence, shaping the BRM discipline, and advancing the BRM profession globally.
The BEC acts as an advisory council:
Advocating the value of BRM
Guiding BRM best practices
Mentoring BRM practitioners
Influencing the strategic direction of the BRM Institute
Advising on future and leading-edge concepts
BRM Knowledge Provision Team
Chair and Vice Chairs
Mart Rovers – Chair
United States, Business/Professional Services
Leif Anderson
Sweden, Business/Professional Services
Jeremy Byrne
United Kingdom, Education
Kip Fanta
United States, Business/Professional Services
Luca Gambetti
Italy, Education
Gary Hardy
Africa, Education
Svetlana Sidenko
Canada, Business/Professional Services
BRM Knowledge Provision Team Vision
The BRM Knowledge Provision Team strives to accomplish the following objectives:
To be the voice of our customers that provides a direct channel into the BRM Institute's organization to further the sharing of BRM practices, knowledge, skills and expertise
To make recommendations to the BRM Institute's leadership teams involving expanding its knowledge provisioning offerings
To define and implement quality assurance parameters that ensure a consistent knowledge provision experience in line with BRM Institute's mission and the global BRM profession

Interested in applying to be on a council and help shape the future of BRM? Apply here today and someone will be in contact with you shortly!
Leave a Reply
You must be logged in to post a comment.