BRM Code of Ethics is Here!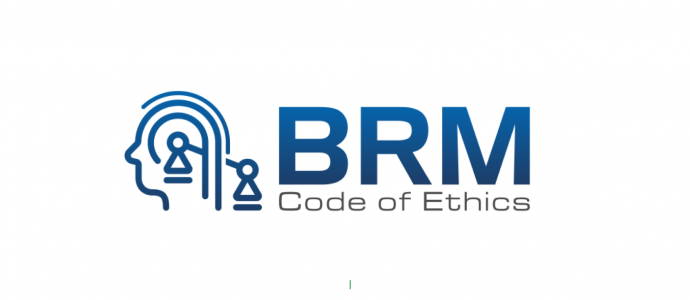 Over the past few months, a group of volunteers from the BRM Institute Professional Member community worked diligently to produce the final BRM Code of Ethics.
As Business Relationship Managers we focus on driving business value, building strategic partnerships, and evolving enterprise culture. A large part of success in our role is based on the credibility and strength of the relationships we build by establishing trust. To earn this trust, we set high standards for ourselves and our fellow practitioners according to our core values and ethics.
The main objective and purpose for the code's generation: to provide BRMs inspiration, professional standards and support on their BRM journey.
The document covers topics ranging from professional responsibility of BRMs to how they serve their organizations and communities. This tool also identifies some of BRM Institute's core values. These attributes, including "integrity and high ethical standards," are the core of BRM Code of Ethics. They represent the culture necessary to achieve strategic partnerships with our business partners.
Business Relationship Management Practitioner Values include:
HONESTY – be truthful
INTEGRITY – engage with others honorably, consistently and transparently
RESPECT – treat all persons fairly and with dignity
RESPONSIBILITY – demonstrate ownership of your role and adhere to the standards of the profession
Professional Representation
As BRM's, your reputation and integrity are critical to your continued success as one's reputation is impacted every day by your actions on and off the job. It is our duty to build trust with our partners by revealing all information needed for responsible decision making.
Professional Development and Responsibility
BRM professionals are expected to continuously develop their professional skills by participating in continuing education courses, reading pertinent literature, and attending professional meetings and seminars. Giving back to the BRM community by sharing knowledge with others aids in keeping skills sharp while also contributing to the BRM profession.