We Want to Celebrate YOU During World #BRMWeek 2020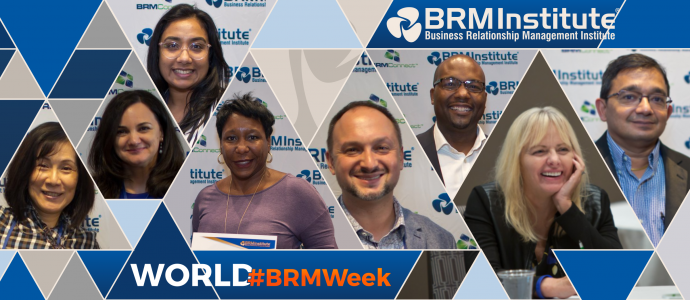 Thanks to the wildly successful #BRMWeek 2019, we are excited to announce #BRMWeek 2020! This year, we are making the week even bigger and better with relevant activities, stories and events to celebrate YOU as a BRM and a human being.
Here at BRM Institute, we recognize the hard work and successes of BRMs like you year-round—but do you?
If you answered no, during the week of February 9-15, 2020, treat yourself! Join us in honoring all of the work you do for your organization in a week-long celebration we call World #BRMWeek! During this week, take the time to recognize your and your team's tireless efforts to serve as a strategic interface between your business function and organizational partners.
Why not send your BRM team a token of appreciation, or take them out to lunch? After all, you deserve it!
Don't forget to post selfies of you and your team on LinkedIn, Twitter, and Facebook using the hashtag #BRMWeek. Let the world know this is your week to shine!
Want to take part in the festivities worldwide? Take a look at the week of events we have planned for you and your team below!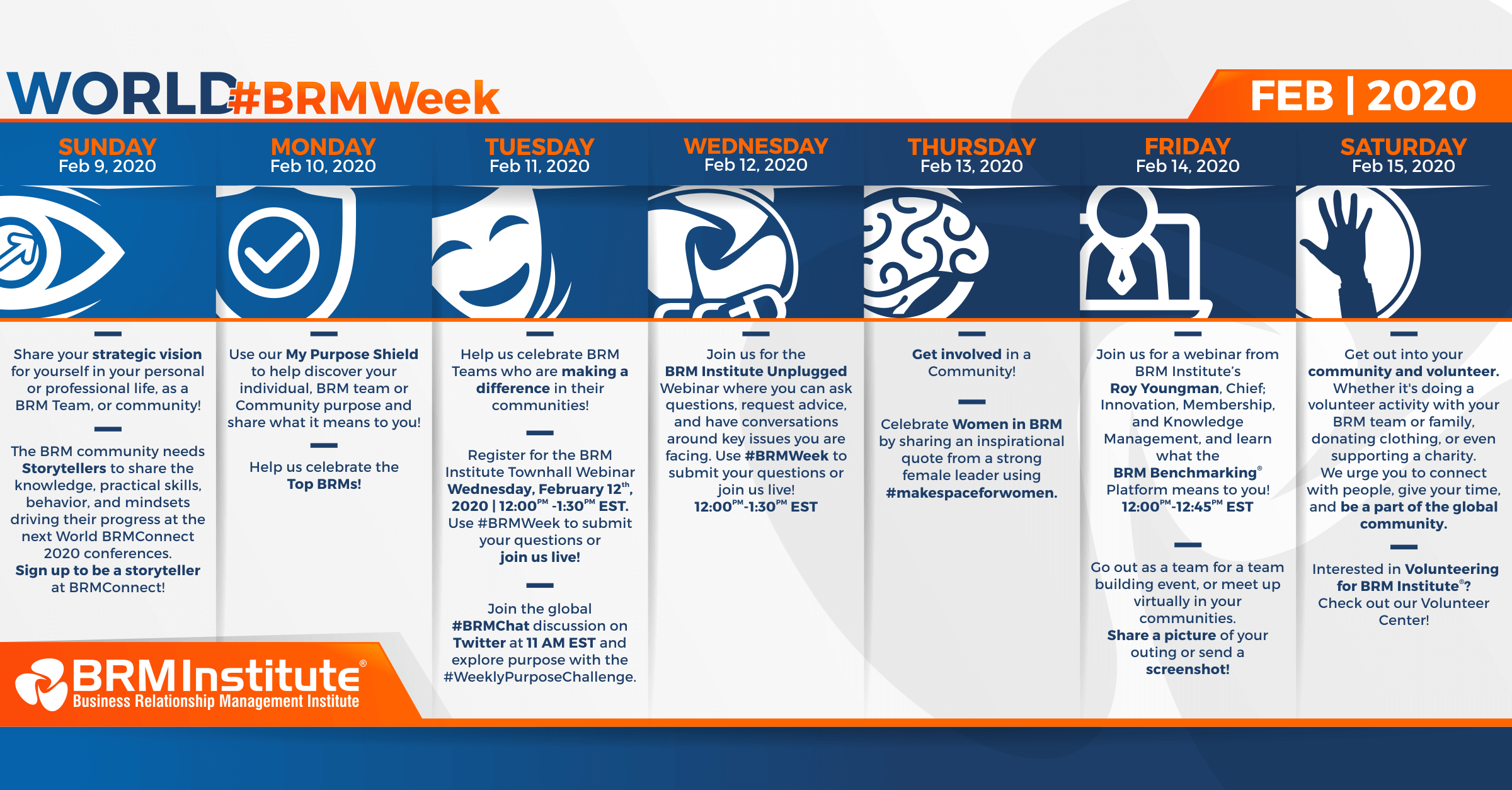 #BRMWeek is brought to you with help from the following BRM global community sponsors:
Leave a Reply
You must be logged in to post a comment.