Initial Boarding Call for the Esprit de BRM World Tour!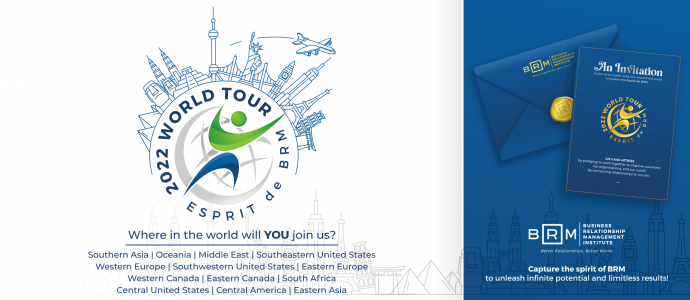 You are cordially invited to join the community for the Esprit de BRM, a year-long event that spans the globe, featuring skills and theory that embody the spirit of BRM – a revolutionary way to balance the need for personal and organizational satisfaction, fulfillment, and lifelong growth!
This one-of-a-kind global event will immerse you in rich culture, evolutionary Business Relationship Management ideals, and a dynamic, fun-filled environment that will redefine how you think of BRM. The skills you acquire here truly offer unlimited potential and limitless results.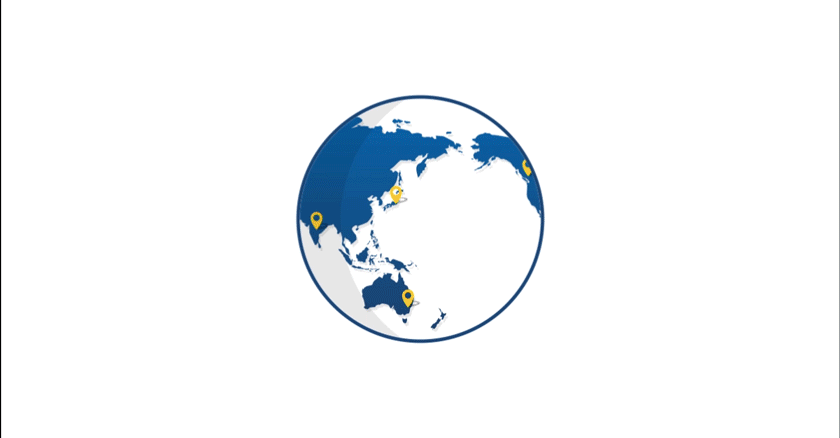 TOUR SCHEDULE
India | March 8 | The Spirit of BRM
Australia New Zealand | March 29 | From Fear to Fulfilled
Middle East | April 5 | Escape From the Status Quo
Southeast United States | April 12 | In the Driver's Seat
Western Europe | April 26 | Modernizing the Mindset
Southwest United States | May 10 | Harnessing the Power of BRM
Eastern Europe | May 24 | Building the Power Pair
Vancouver Canada | June 7 | The Five Organizational Factor
Toronto Canada | June 21 | Flipping the Script
South Africa | July 12 | Creating Collective Leadership by Engaging in Leadership-As-Practice
Midwest United States | July 26 | When Enabling is a Good Thing
Central America | August 9 | Disrupting Traditional Business Practice
South America | August 23 | Building (and Advancing) a BRM Team
Asia | November 15 | Living Your Best Life
Each Esprit de BRM tour stop is a value-packed event, available virtually for your convenience.
Each Esprit de BRM tour stop is a virtual event chock full of learning and sharing opportunities. The morning session is a workshop focused on select BRM competencies that, quite literally, have the ability to change your life.  With fourteen comprehensive topics to choose from, you're certain to find one or more that targets skills you've been wanting to develop.
Join the complimentary afternoon sessions as the regional BRM community comes together. These powerful forums will allow you to connect with others, develop your career, and bring out the spirit of BRM in you!  Each tour stop will feature local community Storytellers to enhance your experience.
Bring your current challenges and let the single global BRM community help you solve them! Come to one, or come to them all! 
Every organization is comprised of relationships. Learn how to effectively shape them using the BRM capability!
Join the global community on the Esprit de BRM tour to learn how to harness the power of BRM!
Esprit de BRM: Capturing the Spirit of BRM
OCTOBER 2022
SAN ANTONIO, TEXAS
Esprit de BRM: Celebrating the Spirit of BRM
FEBRUARY 6-13, 2022
INTERNATIONAL
Leave a Reply
You must be logged in to post a comment.