Is Information Technology an Outdated Title?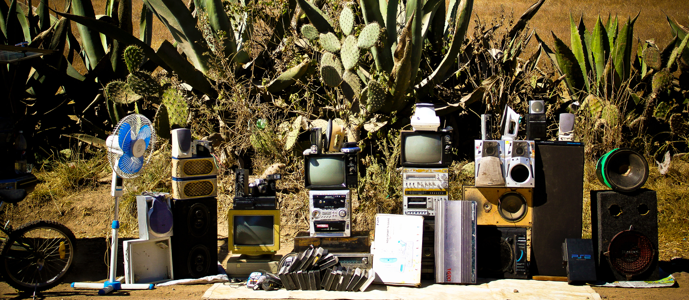 The BRM Institute Online Campus (the best place to go for relevant discussions of Business Relationship Management worldwide) recently hosted a spirited conversation inspired by a question from one of Business Relationship Management (BRM) Institute's members about the term Information Technology. In an online forum, one BRM posed a query to the community regarding an organizational change relevant to all BRMs.
Changing the title of IT contributes towards their organization's rebranding and could play the same role in many of ours. As a result, the BRM community responded with an abundance of great feedback and discussion.
Many contributors supported the idea of increasing IT's relevance to the digital terminology of today. Some BRMs support steering away from the term IT. In support of changing the title, one contributor asserts that the word information belongs more on the Business side of organizations, while technology falls in line with the jurisdiction of IT.
Others disagree with excluding the word information as they view it as a vital indicator of IT's responsibilities. Their argument asserts that IT provides valuable data and information, which ultimately leads to business knowledge. While many BRMs agree on changing the name of IT, mutually agreeing on that new name presents difficulties. So, then, how should the name change?
"I really appreciate the conversation and it is very difficult to find a name that clearly defines your role in the organization. I have always been frustrated with the word information in IT (or Information and communication in Europe). IT has always been more focused on technology not on the information side, which is a business group ownership…technology is the most simple [sic] you can get." – @PeterJLijnse
Proposing an actual title, one contributor argues the term IT change to Business Technology (BT) for three reasons:
Business Technology highlights that you make an impact on the company's business
Business Technology shows that you are more than a one-dimensional business related to technology
Business Technology changes the old school mentality pertaining to your organization and IT
Combining the images of business and technology together holds many advantages, but one potential fallout lies on the Business side. Some argue that technology doesn't play a role in every BRM project. If today's IT jurisdiction encompasses more than just technology, perhaps the rebranding should move away from the buzzword technology completely.
Information Management provides one potential avenue that accounts for more than just technology. Today's function of IT shifts away from technology to focus more on managing both data and information.
One BRM agrees that Information Technology should change to Information Management; because this signifies a role change to managing data and information on top of technology.
Vaughan Merlyn notes "When I started my career as a hardware design engineer (1970) in the UK it was called "Data Processing"! Punched cards was [sic] considered a breakthrough over punched paper tape!" – @vpmerlyn
Some people disagree with a change altogether and keeping Information Technology because it holds familiarity in the business world. In fact, one contributor asserts that changing the name may dilute IT's perception. Business professionals may become unclear of IT's role if the title does not align with their understanding of the actual role.
If a rebrand degrades the name of IT, then one could argue that a well-defined vision proves more important than a title. In-depth discussions on changing the title of IT steals valuable time and effort away from IT's main roles and responsibilities.
Many great viewpoints arose in this online discussion. And we still are left with the question, If we should change the title of Information Technology, to what should we change it?
Ultimately, your organization must decide on the tactfulness of such a decision. If you're seriously contemplating a rebrand of IT, reflect upon these thoughtful questions to help with your decision:
How would my company market our new brand image to generate the most business value?
Does the new title communicate the long-term and top-level goals of our business function?
If IT is truly integrated with the business, would we need to use the word business in the new title? Or would such a term cause redundancy?
Thanks to everyone in the BRM community for such great turnout and discussions regarding this global trend. Consider asking if your company should rebrand Information Technology in the coming years. Technology is constantly evolving and adapting. Is your organization?