Before BRMConnect:Things to do in Philadelphia
As you know, BRMConnect is coming up quickly! This year, it's being held in beautiful, historic Philadelphia at the Franklin Institute. This amazing science institute is a must-see for anyone, so be sure to include time to browse the exhibits and fun offerings! 
In addition to the Franklin Institute, Philly has so much more to offer! As a city that has been around for 338 years, the list of things you can do there is endless. 
To make your planning easier, we've rounded up some of the top things to do in your off time while attending BRMConnect
.
Whether or not you're a Rocky fan, you really must take a photo with the Rocky Balboa statue on the grassy knoll in front of the Philadelphia Museum of Art. If you're feeling pumped up after a fun day at the convention, jog up the steps, Rocky style! If you love art, spend some time inside. The museum is lovely and has one-of-a-kind offerings that you won't find anywhere else. As always, pics…or it didn't happen! If you post your epic pics online, make sure you tag us (@BRMInstitute)!
Directly behind the Philadelphia Museum of Art, you'll find Boathouse Row on the Schuylkill River. Serene and beautiful, your pictures here will be Instagram worthy! A national landmark, Boathouse Row is one of the most easily recognizable sites in Philly.
"Proclaim liberty throughout all the land, unto all the inhabitants thereof."
Go see an iconic piece of American history, and visit the Liberty Bell! Named by abolitionists fighting to end slavery, the Liberty Bell is recognized far and wide by its legendary crack. The land of the free and home of the brave simply wouldn't be the same without this piece of our rich history. And did we mention…admission is free?
Eat a Philly cheesesteak! Unless you're a vegetarian, you can't visit Philly without trying its namesake specialty sandwich. We're told that John's Roast Pork has the best cheesesteaks in town, although we haven't tested that out yet! We plan to do so at BRMConnect, though, and we hope you do, too! Made with a crusty seeded roll from Carangi's Bakery, it has a unique twist that is synonymous with Philadelphia itself.
While the entire city is historical, you really can't pass up the opportunity to see the birthplace of the United States: Independence Hall. This hallowed building is where our Founding Fathers signed the Declaration of Independence. Open from 9 am–5 pm, tickets are required.
We know you're going to be jazzed about spending time with your BRM colleagues and hearing inspirational tales from the industry at BRMConnect. Who wouldn't be? You're also going to walk away from the conference with new skills to level up your BRM role! We just want to encourage you to recharge with some leisure activities that will make your friends and family envious, and make memories that will last a lifetime. 
We can't wait to see you in October
If you haven't booked tickets yet for BRMConnect, you can do so here. We have a block of rooms at the beautiful Logan Hotel, so reserve yours today before they run out. 
 Attendees will discover the true meaning of business value and learn how to demonstrate this powerful capability and philosophy to leadership within their organizations. 
 Wherever you are around the world, you are sure to walk away from the BRMConnect experience with tangible BRM resources you can apply to your practice immediately! 
To make your life easier, we've put together a justification letter you can customize and submit to your supervisor to get this trip approved. Rest assured, you will learn skills that you can't learn anywhere else, and you will have the opportunity to network with other like-minded BRMs.
This experience is invaluable, and we can't wait to see you October 4–7, 2021!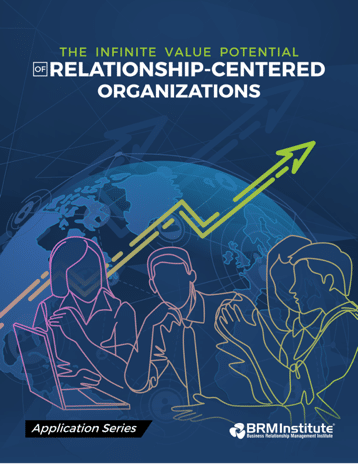 Leave a Reply
You must be logged in to post a comment.