The United Kingdom BRM Community Event 2023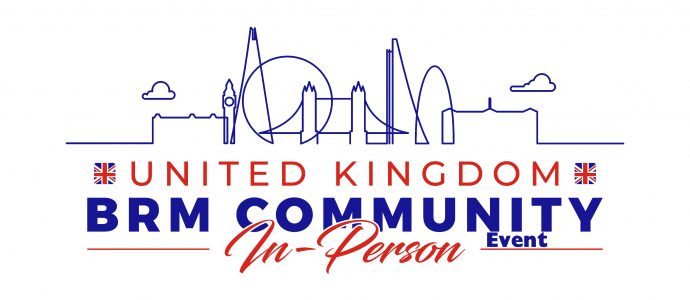 We extend a warm invitation to BRM professionals to join us for an exciting event, filled with networking opportunities, engaging interactions with colleagues, and invaluable learning experiences from respected speakers in the community.
This event features respected and well-known speakers who are ready to share their expertise, and additionally a lively Q&A session which will allow you to directly interact with these thought-leaders, fostering enriching discussions and meaningful connections.
This event will also feature a range of Knowledge Offerings, ensuring you leave with practical takeaways that can be applied to your professional journey. Whether you are seeking to broaden your horizons, connect with like-minded individuals, or simply be inspired, this event is designed for you!
Please see details below on agenda and sessions for this event. You will be able to register for one or both during the purchase process. Both sessions will take place at the University of Southampton (University Rd, Southampton SO17 1BJ, United Kingdom
What are the event details?
Monday-Wednesday November 6-8th, 2023
8:30 AM – 4:30 PM
Learn how to master the BRM role to make a positive impact on your organizations. For BRM beginners and veterans alike, this workshop empowers all BRMs with the knowledge needed to make a real difference. Learn the art and the science of doing the BRM role.
Thursday November 9th, 2023
United Kingdom Community Event
9:30 AM – 4:45 PM
The United Kingdom BRM Community is hosting a FREE BRM Community Day event.
It offers the opportunity to network & engage with your colleagues, learn from great storytellers, and join lively Q&A sessions.
Agenda Day Before/Day of for those staying in the Hotel
Night Before the Event  | Wednesday, 8 November 2023
5:00 PM    Informal Pre-Dinner Drinks: Hotel Bar
7:15 PM    Informal Dinner: Kuti's Brasserie of Southampton
Day of the Event | Thursday, 9 November 2023
6:30 AM    Group run for those who get up early! Meet outside the hotel
7:30 AM    Breakfast
8:00 AM    Self transfer from the Hotel to University (Allow 30 minutes for travel)
UK BRM Community Event Agenda
8:30 AM    Registration and Networking – Tea & Coffee (60 Minutes)
9:30 AM    Welcome – Darrel Popowich & Bhupinder Siran (10 Minutes)
9:40 AM    Speed BRMing – Jane Livesey (30 Minutes)
10:10 AM  BP BRM Role – Perception Vs. Reality Vs Job Description Workshop – Jeremy Webb (40 Minutes)
10:50 AM  Break – Tea, Coffee and Pastries (20 Minutes)
11:10 AM  A CIO perspective – Phil FitzMorris – Group CIO at the British Standards Institute (40 Minutes)
11:50 AM  Break (10 Minutes)
12:00 PM  BRM Community Updates – Jack De Sousa (30 Minutes)
12:30 PM  Bridging Strategy and Results | The Power of Relationship Driven Execution – Darrel Popowich (40 Minutes)
1:10 PM    Buffet Lunch & Networking (60 Minutes)
2:10 PM    The Art of BRM – Jeff Warren (80 Minutes)
3:30 PM    Break – Tea, Coffee and Cakes (15 Minutes)
3:45 PM    Lessons from BRMConnect – Jack De Sousa (20 Minutes)
4:05 PM    World Impact Foundation – Educate Young Minds about the Art of Relationship Building – Darrel Popowich (15 Minutes)
4:20 PM    Closing – Hannah Cooper (10 Minutes)
*Agenda is subject to change.*
Your Community
Come together with your fellow professionals, face-to-face for knowledge offerings and networking.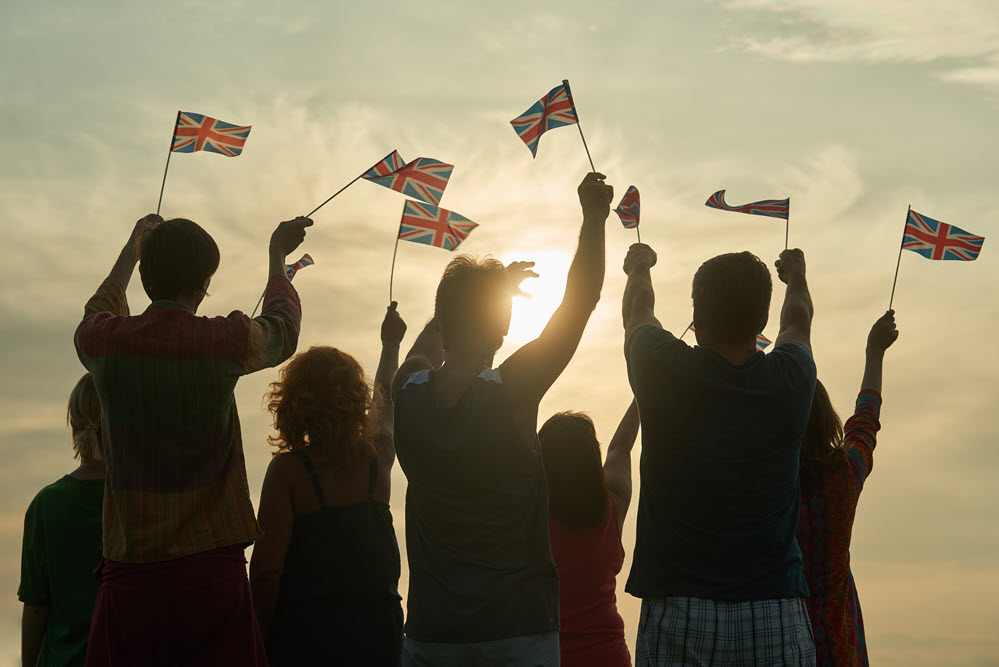 Unite with Fellow Professionals
Storytellers and Thought-Leaders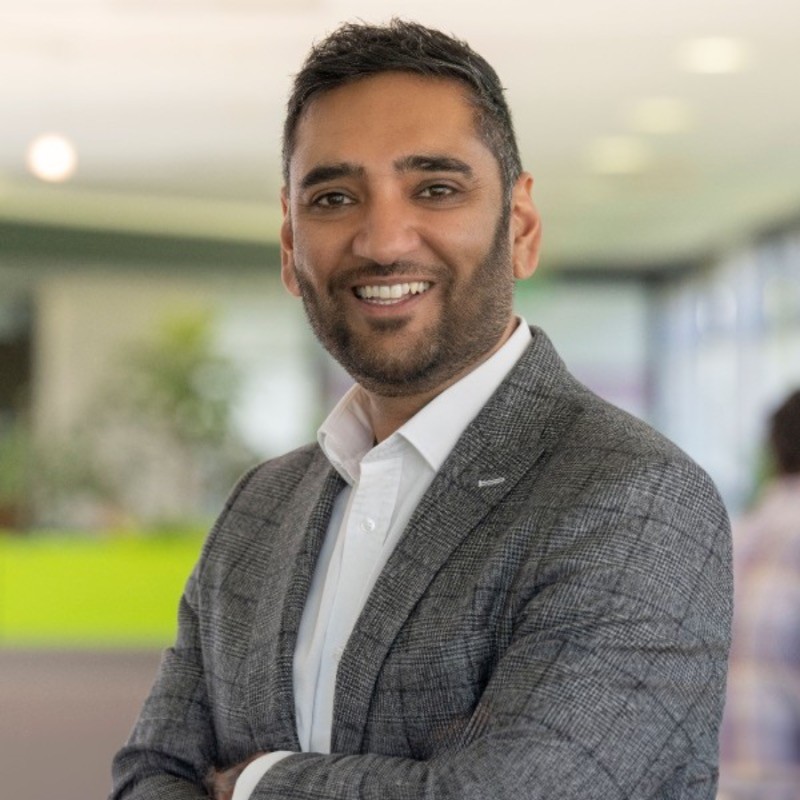 Bhupinder Siran
Bhupinder is a driven leader with a decade of experience as a trusted business partner. His mission is to cultivate strong, collaborative relationships with stakeholders, working together to accomplish both strategic and tactical objectives.
 He passionately advocates for the immense value BRMs bring, emphasising their unique position of seeing the big picture and their irreplaceable emotional and social intelligence qualities that help bring people and objectives together.
Bhupinder is also a committed volunteer who actively supports the UK BRM community in coming together to foster a network and share valuable experiences. His involvement in this endeavour demonstrates his passion for strengthening the BRM profession and his willingness to contribute to the growth and success of others in the field.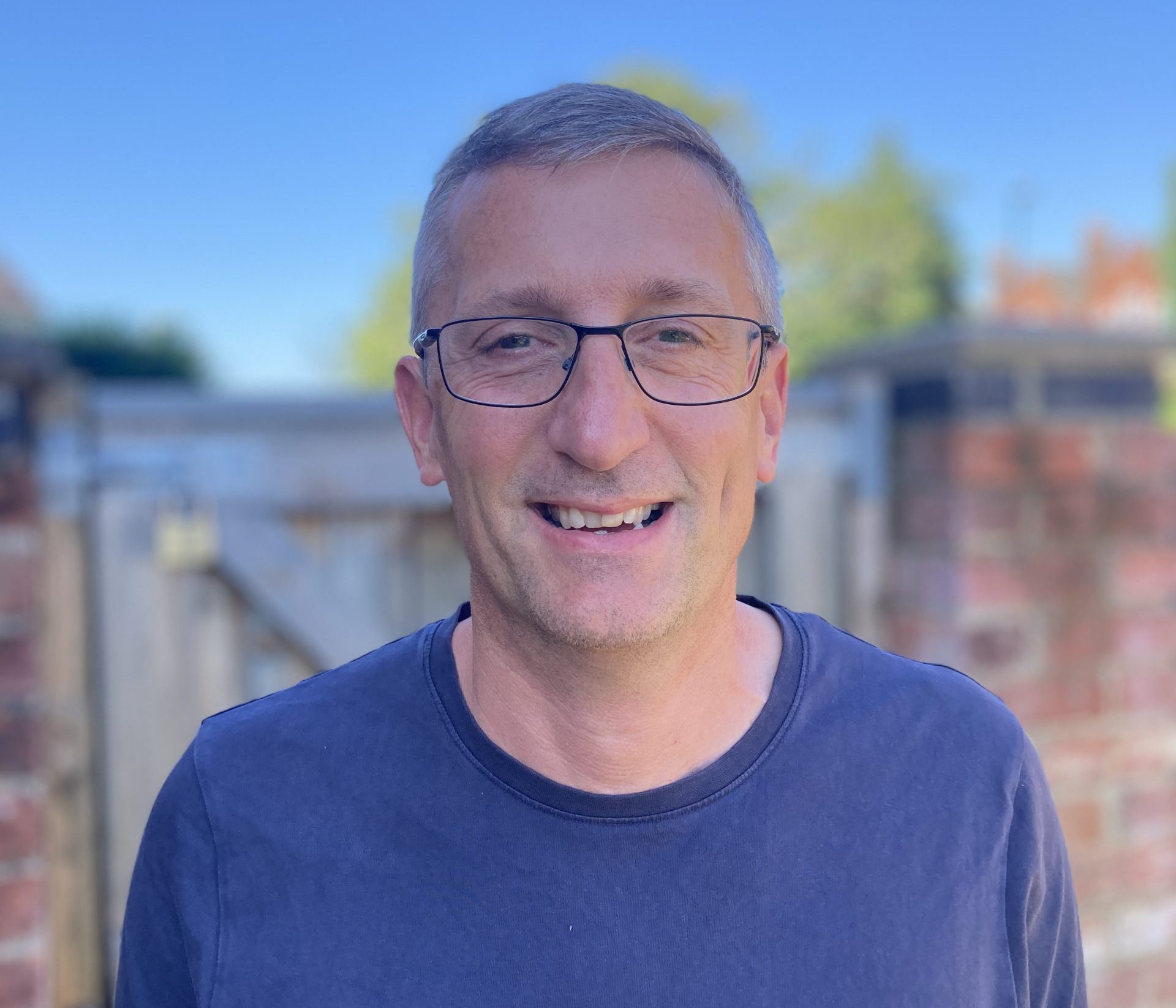 Jeremy Webb
I have been  BRM since 2016 and in that time I have worked in higher education and utilities companies and now working for the Royal Britsh Legion.
Before becoming a BRM I was an IT manager and an  ERP Implementation consultant this gave me an insight into how organisations operate and the role that IT plays.  I have been involved in the UK BRM community for 3 years and was honoured to have been awarded the Arnie award by the BRM Institute in 2023 for my work in growing the BRM UK Community.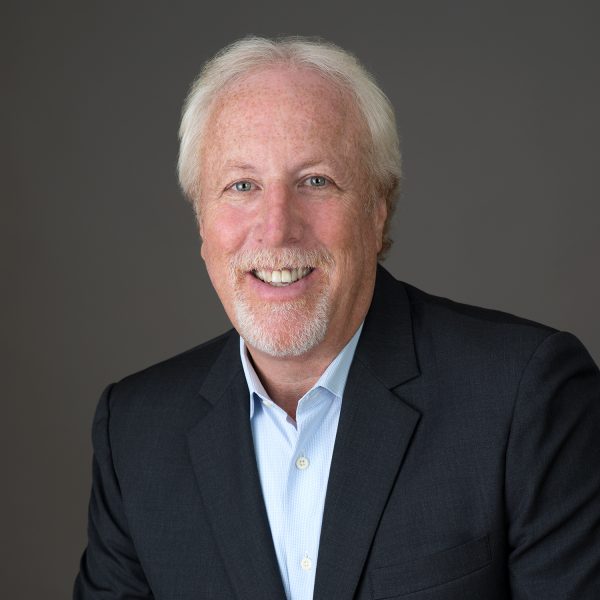 Jeff Warren
Jeff Warren is the President of Barkley Consulting Group, a leading BRM consulting firm that helps organizations develop top BRM talent and create impactful BRM programs. Jeff has over 20 years of experience building and evolving BRM programs and teaching BRM professionals how to deliver the role to make an impact on their organizations. His class, "The HighPerforming BRM," has taught hundreds of BRMs – veterans and those new to the profession – the skills and strategies needed to master BRM. Jeff has over 35 years of leadership and innovation experience as an IT executive, with a focus in business and technology.
He has held various IT leadership roles around Business Relationship Management, IT Strategy Development, and Design Thinking and Innovation. Jeff holds a bachelor's degree in computer science from Hofstra University and a Certificate of Professional Development from the Wharton School of Management, University of Pennsylvania. He has his MBRM from the BRM Institute. In addition to his consulting practice, Jeff is a frequent industry guest lecturer and speaker and works in an advisory capacity for start-ups in the technology sector.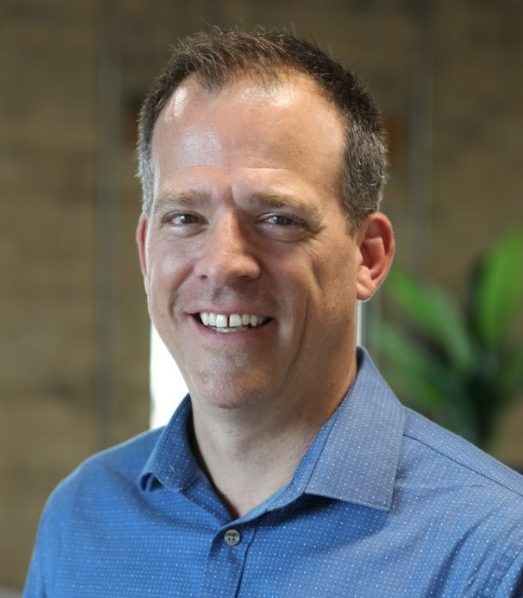 Darrel Popowich
Darrel Popowich is a seasoned executive with over 30 years of experience in the technology industry. He has held numerous leadership roles, including CIO of H&R Block Canada where he led a team of IT professionals responsible for supporting the company's tax and financial services businesses. Coaching executives across the world, Darrel is a respected thought leader in his field, with a passion for leadership and business relationship management (BRM).
He has been involved with BRM training and implementation for many organizations and has spoken at a number of CIO conferences on the topic. His extensive experience in technology and business make him a valuable asset to any organization.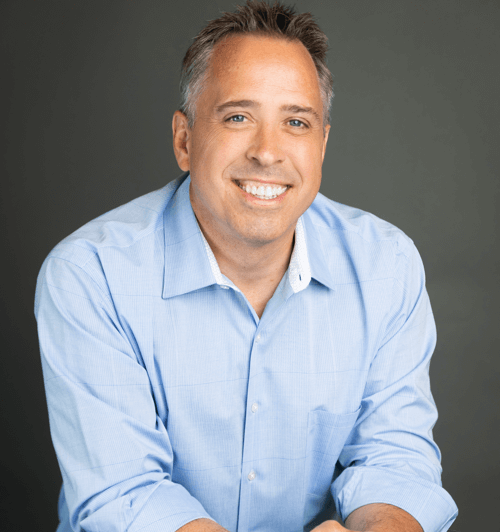 Aaron Barnes
As co-founder and CEO of Business Relationship Management (BRM) Institute, Aaron Barnes' passion for driving business value, building strategic partnerships and evolving enterprise culture pairs perfectly with his ability to design approachable strategies and implementation techniques. Aaron's professional contributions to BRM include the Interactive Body of Knowledge, training programs and certification systems as well as co-authoring the BRMP and CBRM guides. He co-facilitated the creation of the global BRM community and the universally adopted BRM discipline.
His constant focus on delivering business value leaves a tangible trail of success across the globe. This success can be traced through a wide range of companies including PepsiCo, Columbia Sportswear, Cargill, Progressive Insurance and The University of Sydney.
A few of Aaron's achievements beyond the co-creation of the BRM Institute include Global Director of Retail Applications for Columbia Sportswear, the Director and Solution Strategist for JDA Software and a seat on the City Council of Sidney Nebraska.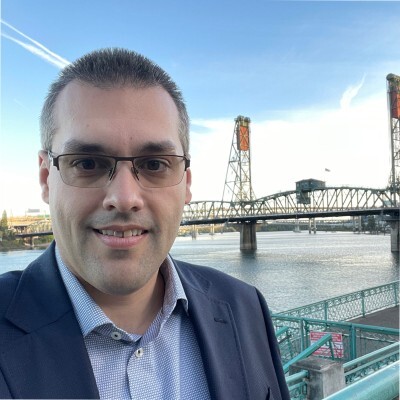 Jack De Sousa
Jack is a seasoned IT professional with a rich background in business partnership spanning more than seven years. He has demonstrated expertise in fostering robust, reliable, impactful relationships and leveraging technology to be utilized in ways that support business globally, foster innovation and business transformation. 
 He fervently advocates on a global scale for the considerable value that BRMs offer to organisations, emphasizing their exceptional capability to understand the broader context, promote collaboration, dismantle barriers, and achieve lasting impact through the evolution of culture. 
 Jack is a devoted volunteer who has actively supported the UK BRM Community over several years in creating an environment where individuals are supported, valued, and can learn from and empower each other.  He was recently awarded an Arnie Award by the BRM Institute in recognition for his ongoing contribution to the UK BRM Community. 
Registration Process
1. Click Register.
2. A Login screen will appear, please login.
3. The Badge Information screen will appear asking for your preferred information, complete as desired, click Next.
4. The Available Sessions screen will display the sessions in date order. Click +Select for one or both of the available sessions, click Next.
5. A confirmation page will appear with UK BRM Community Week listed as Free and any other session selected with it's price listed, click Submit✓.
6. A final screen shows that your transaction has been successful and provides a button to View Order Details.
7. You should receive a confirmation email with options to save to your calendar.
Mark your calendar and get ready to be a part of this gathering that celebrates knowledge, collaboration, and growth. We look forward to welcoming you to the BRM UK Community Event!
Leave a Reply
You must be logged in to post a comment.