The High-Performing BRM
For professionals who want to 
harness BRM knowledge and theory into fine-tuned action.
Business Relationship Management (BRM) is one of the most impactful roles in an organization. But to rise to that challenge, BRMs must first learn the skills and strategies needed to perform at the highest level to create a lasting impact within their organization.
BRM is much more of an art than science. Learning the science is helpful; learning the art is invaluable. The High-Performing BRM workshop teaches participants how to master both the science and art of BRM using a combination of classroom and experiential learning. It empowers all BRMs – veterans and newcomers – with the knowledge needed to make a real difference in their organization and be recognized as allowing them to continously thrive.
Participants are taught the key characteristics, skills, and actions used by high-performing BRMs to develop meaningful relationships with key partners and deliver actionable results that help meet organizational goals.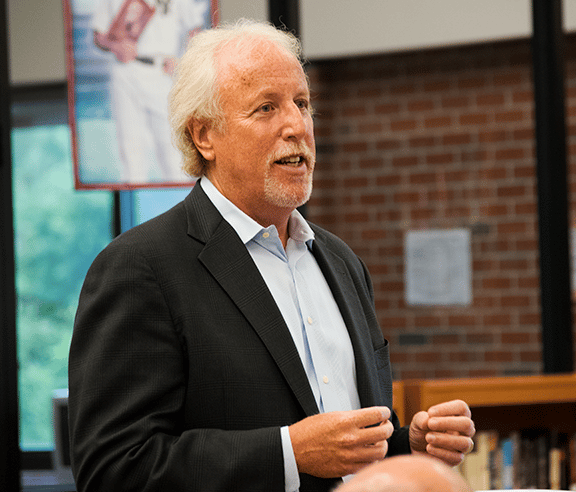 More importantly, participants learn how to apply what they have learned using real-life scenarios. They don't just learn what to do; they practice what they learn to develop a deeper understanding of how it is applied to achieve maximum benefit. This workshop is not merely informational but an actual agent of tangible change; participants can immediately implement these teachings in their work.
Agenda
The High-Performing BRM workshop curriculum covers the critical aspects of the role:
The DNA of a High-Performing BRM
What "High-Performance" looks like
The key characteristics, competencies, and actions of high performers
Developing Meaningful Relationships
Mastering the human aspect of relationships
The three stages of effective relationship building
Critical Skills for High-Performing BRMs
An immersive review of the critical skills vital to high-performing BRMs
The importance of Executive Presence and Influential Communications
How to positively affect results, increase effectiveness, and inspire growth
The power of information, communication, and action
Uncovering opportunities for efficiency, growth, and innovation
How to assemble, assess, and present opportunities to leadership
How to conduct yourself when issues arise
Potential resolutions for the most common issues and what to avoid doing when trying to resolve them
Learning Objectives
Key characteristics of high-performing BRMs
How to build meaningful relationships with partners and colleagues
The importance of the "human factor" in relationships
Valuable skills to manage time, partners, and expectations
The power of storytelling – how to communicate effectively and influentially
How to make a positive impact on business partner plans and operations
How to identify opportunities for growth and efficiency and present them in an inspiring and powerful way
Approaches to empower business partners with actionable and insightful information
How to drive innovation with business partners
How high-performing BRMs act when faced with difficult situations
Contact us for group rates!
"The HPBRM course truly showed me how to apply BRM skills in a way that elevated my personal performance in my role.
This truly is a capability that ANYONE can use! Highly recommend!"
– Kirstie Magowan
"As a BRM, we connect relationships with results, making situations more productive, more efficient, and adding value to the organization.
This course showed me how to do all of those things in a highly effective way.
Sign up for this course immediately. You'll be glad you did."
– Victoria Harness
"The High Performing BRM course is a perfect class to level up your skills and apply learnings right away! Jeff Warren is an amazing instructor!"
– Vinni Bagga