Growing a BRM Strategy Garden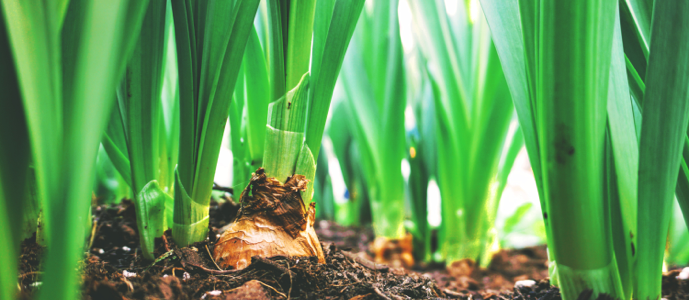 Business Relationship Management Strategy
A Business Relationship Management Strategy, formed with attention and longevity in mind, grows like a verdant garden. Understand the environment, give the strategy plenty of attention and care, and be patient: nature is diligent and efficient but does not rush, nor should a BRM. Implementing technology, when thoughtfully selected, is like the nutrient-rich soil of the garden. Does that mean a good BRM must be a technology expert? Not exactly but being willing to work with technology experts within the organization the strategy is being built around is a wise tactic.
A few weeks ago, I met with a friend who works for a bank. The objective of that meeting was to talk about what I did when I was working in my previous position, which involved a unique BRM capability.
I explained my role as a BRM and how we were sometimes able to converge business and IT across business functions within the company. I add sometimes because this does present a challenge, especially with changes in top business management roles over time. My business unit was able to contribute to increase in revenues, reduce its costs and optimize business value by the implementation and use of technology (and not technology solutions). My friend's first reaction was, "I thought that IT is just support and maintenance, as a service provider. I never thought IT can be so close to the business as a business leading peer or strategic partner."
The result of this convergence is powerful indeed, yet the truth is this was not done from one day to the other. It took me years. The Business Relationship Management DNA helped me to work and develop Business Relationship Maturity Model at levels 4 and 5. The BRM Maturity Model in my experience on this project left me with distinct insights at every step, which I have summarized below.
Strategic Partnering: How difficult it is to be seen as a strategic partner! What a long journey it takes to build trust and earn a strategic level peer relationship with shard ownership of strategy and results.
Business IQ: One of my main goals when I was assigned to the Business Unit was to learn the company: understand how it worked, what language (and business jargon) they used, how IT technology could be explained in terms of business language and business results.
Portfolio Management: Stopping first-in first-out, creating a value framework to ensure projects drove business strategies, and that enterprise IT business capability roadmaps were well understood by the company. Eliminating low or no-value added requirements.
Technology Domain: Understanding and influencing of business capabilities provided, and capabilities needed both short and long-term.
Business Transition Management: Contributed to continuous business change approaches and eliminate barriers at all levels.
Powerful Communications: Once I learned about business and earned trust, the importance of influence, and clear communication to both business and IT was key.
I see a huge opportunity to communicate the importance of the BRM capability and role in an era of value formation and big scale transformation for many businesses. Working through these steps as outlined by the BRM Institute Business Relationship Management DNA was a great starting point for me. As I gained an understanding of the business, gave attention to my strategies, and patiently trusted the technology chosen to hold the roots of the project, I witnessed my project bloom and bear the fruit of proven results.
Leave a Reply
You must be logged in to post a comment.