BRMConnect Forums Change Everything: Coming to a City Near You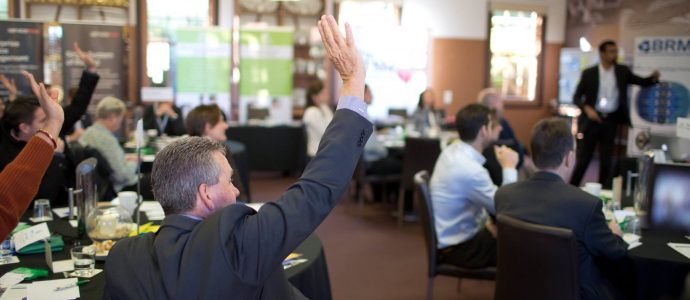 Last week, BRM Institute held their first ever one-day BRMConnect Forum in Phoenix, Arizona, where local BRMs and their executive leadership team joined together to learn and collaborate on leading BRM practices.
Some of the topics discussed included, but were not limited to:
Becoming business – converging IT, Finance, HR, and other areas with business teams
Creating a culture – sharing ownership for business strategy and business results
Moving all of IT, HR, and Finance to strategic partnerships with business as business, not merely the people in the BRM roles
Cross-organizational BRM team success
Leading as a business peer
Assessing your organization's business value ability
The results of the day are sure to change the way both new and well-established BRM teams work and succeed in their organizations. Among many transformative experiences, attendees particularly noted the importance of changing branding from that of service provider to business peer, focusing strategically on the BRM capability vs. the individual BRM role, and ensuring strong business capabilities through strategic partnership and shared ownership of results.
What Attendees Are Saying:
Interested in learning more about how your BRM team can attend the next BRMConnect Forum near you?