BRM – The Missing Link for IT!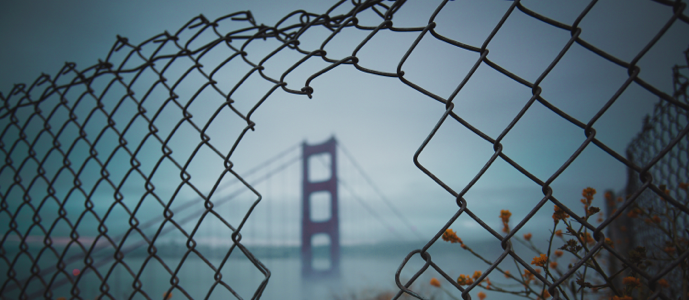 After our ITSM Borås Conference, Leif Andersson of Illumineight, the Regional Ambassador for BRM Institute and Paul Wilkinson of Gamingworks organized a BRM Round Table to explore the increasing relevance of the BRM role and capability in the current age of Digital Transformation. This BRM exercise provided further proof that more BRM capabilities are needed in our organizations to ensure true success through the Digital Transformation! Read about our findings and key takeaways below.
Too many IT organizations struggle to improve their relationship between business and strategic operations. Demand for IT is growing drastically from all business divisions, but current ITSM maturity does not align with the future role of IT as a strategic business capability.  This is not new! Business and IT-Alignment has existed as a top "C-Level" issue for over 15 years!
The issue at hand is no longer alignment but rather Business & IT convergence. A recent McKinsey report- Partnering To Shape the Future – IT's New Imperative – revealed that 76% of executives understood that IT should play a partner role to business, but only 27% thought that IT fulfilled that role. In many cases, IT does not have the trust and credibility to serve as a Strategic Partner to business.
Co-Create!
The BRM role and the Service Manager role facilitated a stand-up Continual Improvement meeting and agreed on improvements that both Business and IT would need to execute. The intended goal? To align maturity levels in both Provider Capability Maturity and Business Demand Maturity before we could move towards a real convergence.
How can BRM help heal the relationship division, close the communication chasm and ensure that IT delivers business value?
Twelve delegates, representing different organizations, branches and levels of BRM Maturity assembled to explore this question and to identify concrete relationship improvement actions.
In this Round Table, delegates explored BRM Competency, Provider Capability Maturity, Business Relationship Maturity, and Business Demand Maturity using the [email protected] Business Simulation game.

Organizations use this simulation as an experiential learning instrument to support BRM training courses (such as BRMP© and CBRM©), to create buy-in for BRM, to assess current BRM capabilities, and to develop roadmaps.
In the simulation, the team operates Business & IT roles in the fictional organization [email protected] Players work together to create value by deploying a number of digitally enabled strategic business initiatives, while simultaneously ensuring continuity of existing services.
What Happened?
The team achieved revenue but did not reach targeted profits in the first round as a result of excessive downtime to critical services. This also damaged market image and growth.
The team analyzed its shortcomings and looked to the BRM Relationship Maturity Model for improvement ideas. The Maturity Model recognizes the following levels: Adhoc, Order Taker, Service Provider, Trusted Advisor, and Strategic Partner. The team agreed that their Business & IT relationship fit somewhere between Adhoc and Order Taker. This mirrored many of their own real-life situations. A number of delegates declared they were on their second or third iteration of ITIL deployment without achieving the desired Value; this produced a barrier to their attempts to deploy BRM at a strategic level.
The following articles are suggested for all Business Relationship Managers (BRMs) and ITSM leaders: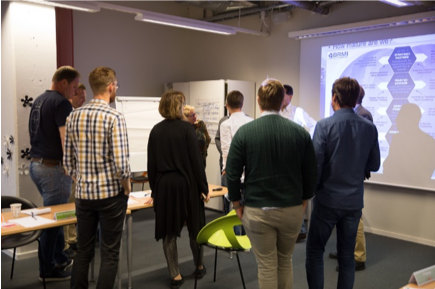 Key Issues
Key issues experienced in the simulation, which many recognized as actual issues, included:
Business didn't help IT understand the priorities for strategic goals, for prioritization during resource conflicts, nor for business impact of outages. (Business was unconsciously incompetent in helping to create Governance mechanisms for IT).
Business didn't receive reports on Return on Investment (costs vs value realization), or Business Impact reports from ITSM to support decision-making and to demonstrate a reduction in Value Leakage.
Service Management reports were IT metrics and not business focused.
No priority mechanism existed to balance resources and investment between Value Creation and Value Leakage (in IT Governance terms: between Benefits Realization and Risk Optimization).
The BRM role wanted to be a Strategic Partner but lacked the trust or credibility within business and provider domain.
No role clarity between the BRM and the Service Manager.
The IT Director disagreed with the business over role of the BRM, as such it was interpreted as operational problem solver.
No alignment in Strategic, Tactical or Operational priority mechanisms between Business & IT.
The next round saw improvement through a reduction in outages and Value Leakage and through the creation of a clear set of agreed upon strategic initiatives. The formal meeting structures and Governance mechanisms helped balance scarce resources to optimize value. BRM and the Service Delivery team communicated more in Business terms and Business impact.
The team realized a more stable Service Management capability. And through a clear communication and focus on Business IQ (Intelligence), IT gained more trust and credibility with the business. At the same time, the business improved its Business Demand Maturity to remove the "Who shouts loudest?" prioritization!
What is the one Critical Success Factor you want to take away?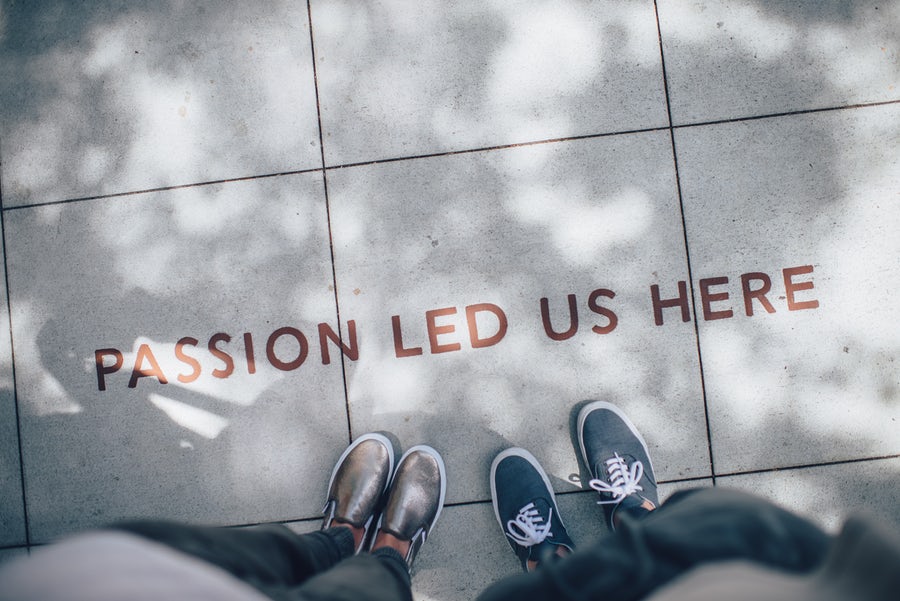 The teams understood that convergence is the end goal. However, this first requires an alignment of perceptions, an alignment in terms of ambition and commitment, and an alignment in terms of trust to lay the foundation for true convergence.
Powerful Communications
Improve communication from Business with regards to strategic direction, priorities and goals.
Ensure Business priorities are communicated throughout the provider organization, answering the why questions to help create ownership.
Structured meetings to agree on shared goals and priorities; this gives IT the ability to operate and empowers them in their decision making.
The importance of powerful communication: "What should you know?" & "Who should you ask?"
Understand the roles and responsibilities in the end-to-end process.
Need to understand push and pull communications Upstream & Downstream and how critical information (to enable prioritization and decision making) will flow end-to-end.
The need to avoid assumptions.
Communicate in business language and terms the business understands, not in IT technical jargon.
"It's so much easier when everybody knows the goals."

John Nilsson- head of customer service Varbergs, Kommun
Business Transformation Management
BRMs must also help train and change business attitudes and behaviors to improve the IT Governance (sharing strategic goals, aligning priority and decision-making mechanisms).
BRMs must take an active role in Continual Improvement to improve both Provider Capability Maturity and Business Demand Maturity.
Need to create a culture of trust: walk-the-talk, take ownership, no blame, open communication.
Create ownership (especially in the provider domain) by knowing the why?
Provider Domain
Ensure business goals and processes are embedded into process steering and reporting mechanisms.
Provide Outside-In reports that the business understands to support and enable business decision-making and to demonstrate Business Value.
All changes must have a business case related to VOCR.
All incidents must be prioritized and managed to minimize Value Leakage.
Problem management must make business cases related to Business Impact of known errors, Quantified Value Leakage, and impact on Value Creation goals.
IT must understand how and when the systems support business process activity and how this impacts Value Creation and Value Leakage.
"To see, firsthand, the impact of common goals and a shared language between business and provider made all the difference for me!"

Anders Boustedt, IT Strategist Verbergs Kommun
Business IQ
Better understanding of the goals of business in terms of benefits realization or risk optimization – in terms of Governance (e.g. Cobit Goals cascade), in terms of Value Creation vs Value leakage (BRM focus), Outcomes, Costs, and Risks (In terms if IT Service management).
Ensure the goals and priority mechanisms are translated into strategic, tactical, and operation priority mechanisms to improve the Provider Maturity and Business Demand Maturity.
Strategic Partnering
Align perceptions on Business Relationship Maturity Model from both sides, before you can converge.
Gain trust and credibility before considering strategic partnership.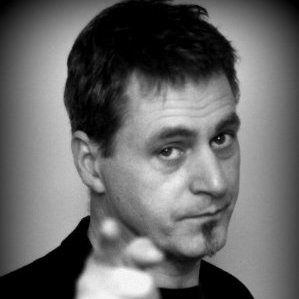 If you want to know more about BRM institute and the BRM trainings, contact Regional Ambassador Sweden, Leif Andersson, at +46 761273545 or [email protected].