Meet the BRMConnect '17 Keynote Speakers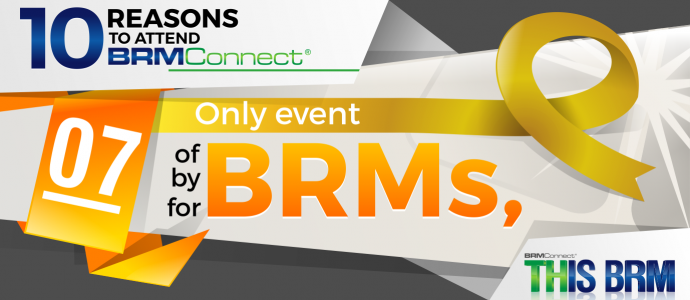 Our Conference Storytellers are no ordinary speakers. Prepare to engage, network, and learn with over 30 educated, experienced BRMs and C-level executives who have countless stories and real-world experiences to share and support you in your BRM journey.
This truly is an event of BRMs, by BRMs, for BRMs!
Guarantee discounted room rates: Make your reservations by September 11, 2017
Kristen Blum, SVP, CIO Frito Lay at PepsiCo
Impact Your Organization Through BRM
Become inspired to propel forward with this keynote focused on how BRMs and the BRM capability can impact your organization.
LaVerne Council, Senior Vice President and General Manager, MITRE Public Sector

Why it's More Than "Management"
BRM is not just about management – it's creating, cultivating, growing, harvesting, and re-investing the rewards of deep business relationships.
Darrel Popowich, Vice President – Information Technology at H&R Block

Finding Your Purpose Through BRM
Become inspired to propel forward with a keynote focused how the BRM role can help you find personal and professional purpose.
Frank Wander, CEO PeopleProductive, LLC

The Relationship Era: Mastering the Human Side of Business
In this human-centric era of work, everyone must learn to get the best out of one another so individuals can maximize their potential, and businesses can maximize their value.
Joe Topinka, CIOMentor/SnapAV

Solving the Greatest Organizational Challenges Through BRM
Get inspired to propel forward with a keynote focused on how BRMs can solve the greatest organizational challenges.
Vaughan Merlyn, The Merlyn Group

BRM Team Success: Taking BRM Capability to the Next Level
BRM Team Success can create a virtuous cycle of continuous capability improvement, reinforcement and helps foster business function convergence and shared ownership of business strategy and business results across the organization.