BRMConnect 2019 Registration Now Open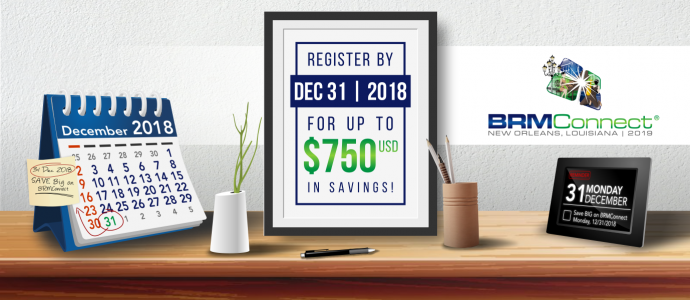 World BRMConnect Conference
October 7th – 9th, 2019
New Orleans, Louisiana
Join us for this fun three-day world networking and knowledge sharing event to take your BRM capability and role to the next level. Specific tracks designed for your personal and team development towards achieving organizational success.
We will open your mind even further to the power of BRM to influence all areas at all levels, and evolve your organization.
Whether you'rean executive leader, seasoned BRM, or just beginning to explore the career path of a business relationship manager, BRMConnect holds immeasurable value for professionals at all levels—and surpasses their expectations every time.