BRM Institute's New Board Secretary Shares Why Simple Always Wins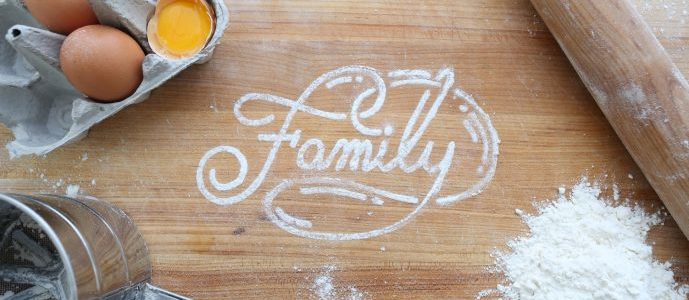 Sarah Ozahioglu, BRM Institute's Board Secretary, is a strategic and purposeful pioneer. Currently, as a Strategy Manager with TELUS and over 10 years' experience in organizational evolution in various roles, her passion is to help organizations solve big problems with simple solutions. Sarah's school of thought on success in life is straightforward; relationships and partnerships drive the world forward and simple always wins.
"Simple wins" came honestly enough after she became a mother. Her daughters, Lotus and Luna have kept her honest and simple every single day since they've been born. After Sarah told Lotus she was going to have a baby sister named Luna, Lotus asked, "Who is Luna's Mommy going to be!?"
After that comment followed an eye-opening moment, where Sarah realized people make a lot of assumptions. It was a moment that proved everything needs to be simply and thoroughly explained, you can't just assume people understand. For this reason, she is focused on predacious communication that is simple and straight forward.
Sarah's daughters' simplistic yet super-creative minds have also inspired her to think big. While working on her Apple computer, Lotus had asked, "Mommy, who took a bite out of that apple?" It was a moment of realization to not take things for granted; sometimes we just accept certain things at face value and miss out on so much. 
"When I think about that further it's actually scary imaging all the ideas we are missing out on because we don't ask questions. I have learned through Lotus to ask why at least 5 times!"
Because of Lotus' insatiable curiosity, something new was learned. Needless to say, Sarah now knows why there's a bite out of that Apple… Thank you, Lotus!
Currently, Sarah is pioneering uncharted territory by implementing BRM as a capability, mindset, and role across the entire relationship lifecycle which the organization encompasses; building internal and external strategic relationships with partners.
She hopes to help evolve the current BRM model to expand across the entire relationship lifecycle. Because when purpose and passion are combined, the impact is powerful not only for individuals but also for society in order to shape a brighter future for all. 
"The BRM community has changed my life, both personally and professionally. I practise the BRM mindset every day and because of this I have a different, more valuable and meaningful approach to my career and my life… I have purpose!" – Sarah 
Leave a Reply
You must be logged in to post a comment.