The 2023 BRM Compensation Report Survey is Now Open!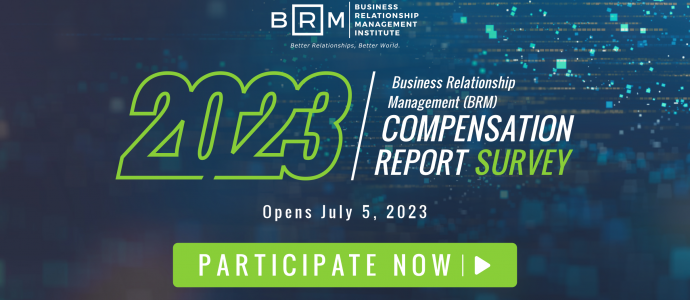 Calling all members of the single, global BRM community!
The 2023 BRM Compensation report isn't just about gathering data on compensation trends. We want to hear from YOU- the BRM professionals who are on the front lines of our industry. Your input matters!
When you participate in the Compensation report survey, you'll have the opportunity to share your own compensation package and see how it compares to others in your field. But beyond that, you'll be able to weigh in on important topics such as….job satisfaction, career growth, and industry trends.
Your valuable input will help guide the direction of our profession and make sure that BRM professionals are well compensated for their hardwork and expertise.
The Compensation Report Survey will be open from July 5-September 18, 2023
The completed
Compensation Report
will be free to those who participated
in taking the survey, for all others the report
will be available to purchase in November 2023.
Leave a Reply
You must be logged in to post a comment.